Main photo: The scenery in Mongolia can take your breath away.
Outer Mongolia is a country with its own unique characteristics and offers many interesting sights to behold. If you are a sightseeing photography buff you can expect to have a field day.
Fishing here is wonderful and traveling through Mongolia in itself is an adventure. Here are some sights that I'd like to share with you. Click to enlarge images.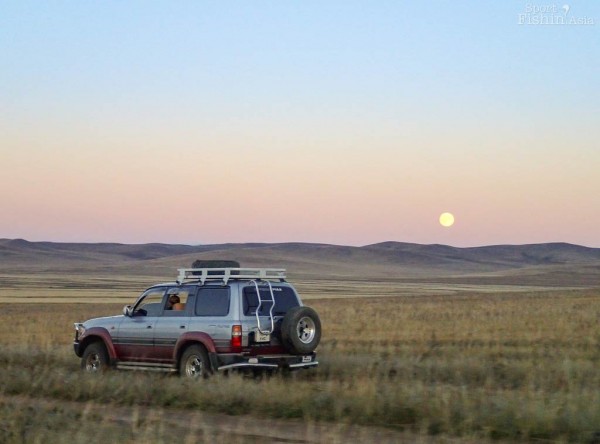 Rising moon as we head to our destination.
Traveling by road offers its own unique advantages as you can see a whole load more of the country and its people. You get to stop at interesting places too along the way.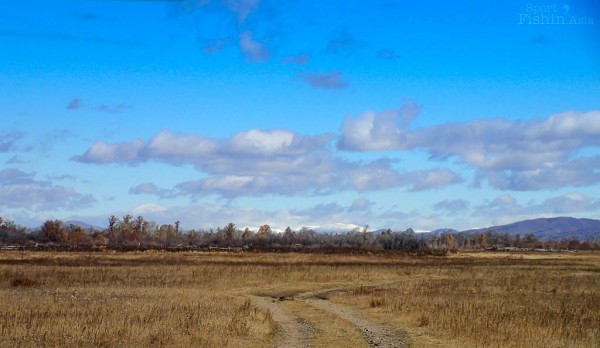 Blue skies are common in Mongolia and in this scene snow capped mountains in the background adds a stunning contrast to the scenery. [Read more…] about Travel in Mongolia – road trip to the fishing spots