Who doesn't have a Facebook profile these days? Even some dogs and cats and snakes have their own Facebook account (OK, maybe not snakes but I know some people who created profiles for their furry pets).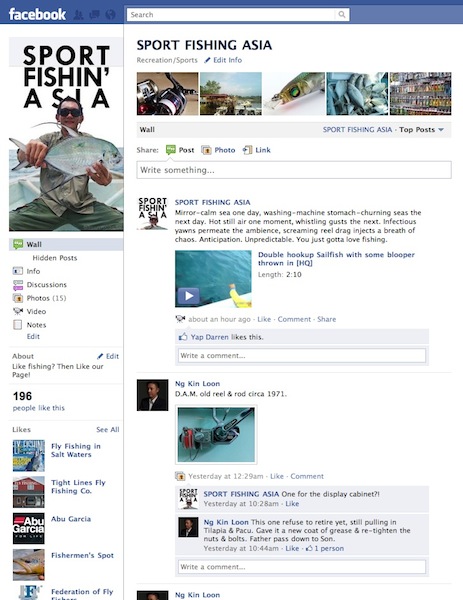 Are you a Facebooker?
I've been updating Sport Fishin' Asia's own Facebook page consistently in between posts on my blog. Facebook is a great tool to share and connect with others (duh). I've even made some new friends this way and I think all you guys and gals who read my blog, Like my Facebook page and posts stuffs on them are just awesome.
Facebook page and other social media tools like Twitter also allows me to post from the field, or in this case water.
Or are you a Tweeple?
If you are using social media the like Facebook or Twitter or YouTube, etc., connect with me and others who share the same interests.
What do you think?
Do you think I post enough here and in my Facebook? What type of posts would you like to see more of?