Yusaku-san is a passionate fly fisher who enjoys both saltwater and freshwater fishing.
Fascinated with the fishing available in Malaysia since his first visit to Malaysia in 2012, Yusaku-san quickly became good friends with his new found fly fisho mates in Malaysia. He has since fly fished in Kuala Rompin, Royal Belum, the Maldives and most recently in Thailand for mahseer.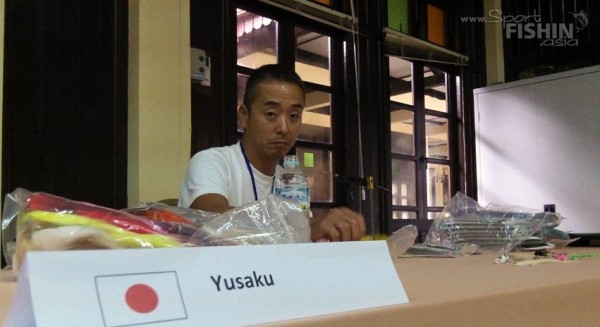 Yusaku-san is famed for his fly tying, in particular his foam popper flies. Highly effective and easy to cast popper flies of his creations are very innovative and you should try them out.
Watch video of Yusaku-San tying a foam fly.
He will be showcasing his tying skills during the Sabah fly fishing festival this May and should not be missed.
Yusaku is the owner of Drag Free Fly Fishing Shop in Osaka, Japan. www.dragfree.jp