Talking to a fireman the other day, he related how he's having breathing difficulties the results of constantly fighting brush fires and how he lost one of his mates due to heatstroke. Never take the threat of a heatstroke lightly. Fishing in a tropical country can get very hot, especially fishing land based or from a 'topless' boat.
Just a month ago, temperature in Malaysia has been lower than usual and now it is just crazy hot and dry, with hardly any rainfall.
It is easy to get carried away fishing for extended hours under the hot sun and catch a heatstroke so here are some tips to identify, prevent and treat heatstroke.
Heatstroke happens when the body temperature exceeds 40.5°C. Normal body temperature is 37°C.
Symptoms of a heatstroke:
Throbbing headache
Nausea
Lack of perspiration despite hot weather
Fast pulse
Signs if a heatstroke:
Weak muscle
Spasms
Vomiting
Dry and reddish skin
Seizures
Blackouts
High body temperature may cause complications to the nervous state of the brain, which can result in coma and cause death.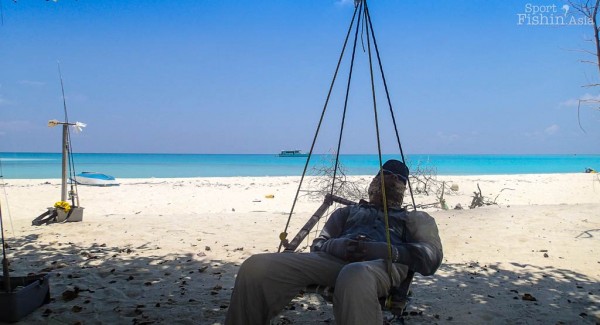 How to treat heatstroke:
Place person under a fan or in a pool of water
Wipe body with wet towel
How to minimize risks of heatstroke:
Find shade whenever possible
Drink lots of water – 2.5 liters a day
Wear protective clothing
Fish on and stay safe.