These are lines we frequently use for sailfish here in Kuala Rompin and other game fishing.
Berkley and Spiderwire have been around for a long time and we're pretty happy with them.
My first ever braided line experience was with Spiderwire way back in the 1990's.
We don't use braid exclusively but most of our reels are spooled with braided lines.
The benefits of using braided lines are due to their sensitivity allowing for better bite detection and thin diameter allowing smaller lighter reels to be used.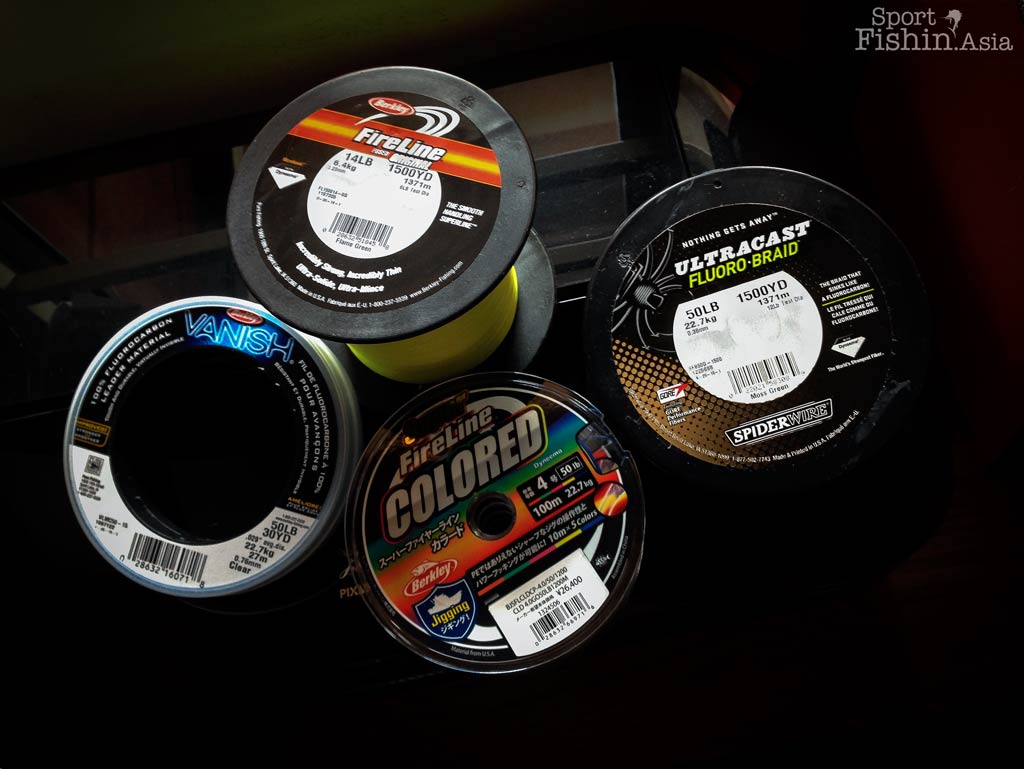 Seen here are the Berkley Fireline, Fireline Colored which is great for knowing bite depths, Vanish fluorocarbon leader, Spiderwire Ultracast Fluoro Braid and below, the Berkley Whiplash.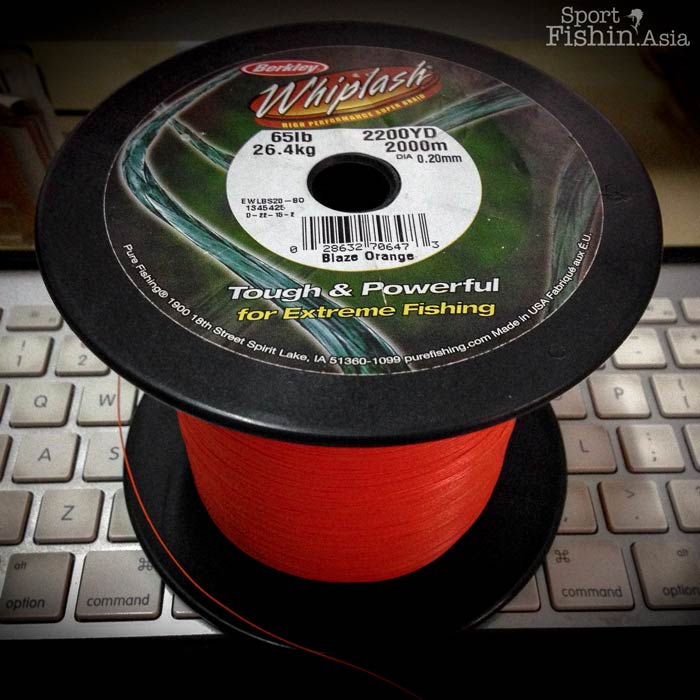 What are your favourite fishing line? Do you use any of the above?