Fully loaded and ready to be launched. It's not as cramped as it look in the photograph as we have not arranged the equipment yet. But it does only sits 2-adult anglers comfortably.
For getting to those hard-to-fish places!
Every angler worth his sweat would understand how it is like. Either you go to your favorite fishing hole or discover a new location there will always be those not quite accessible places. The corner where all the splashes are, that spot you located through satellite images and that weeds edge that is just out of your casting range. Shore based fishing can sometime suck. And that is where a boat may determine the difference between a fish-less or a bountiful day. Or a day out hooking-up small fishes or that fish of a lifetime.
Sevylor Fish Hunter Inflatable Fishing Boat. Built with all the features a fisherman needs: superior quality 2-chamber 30-gauge PVC hull; multichambered floor with twin tunnel chambers for extra stability while fighting fish and better tracking through rough water; rod holders; easy-inflating Boston valves on the main chambers; gear pouch.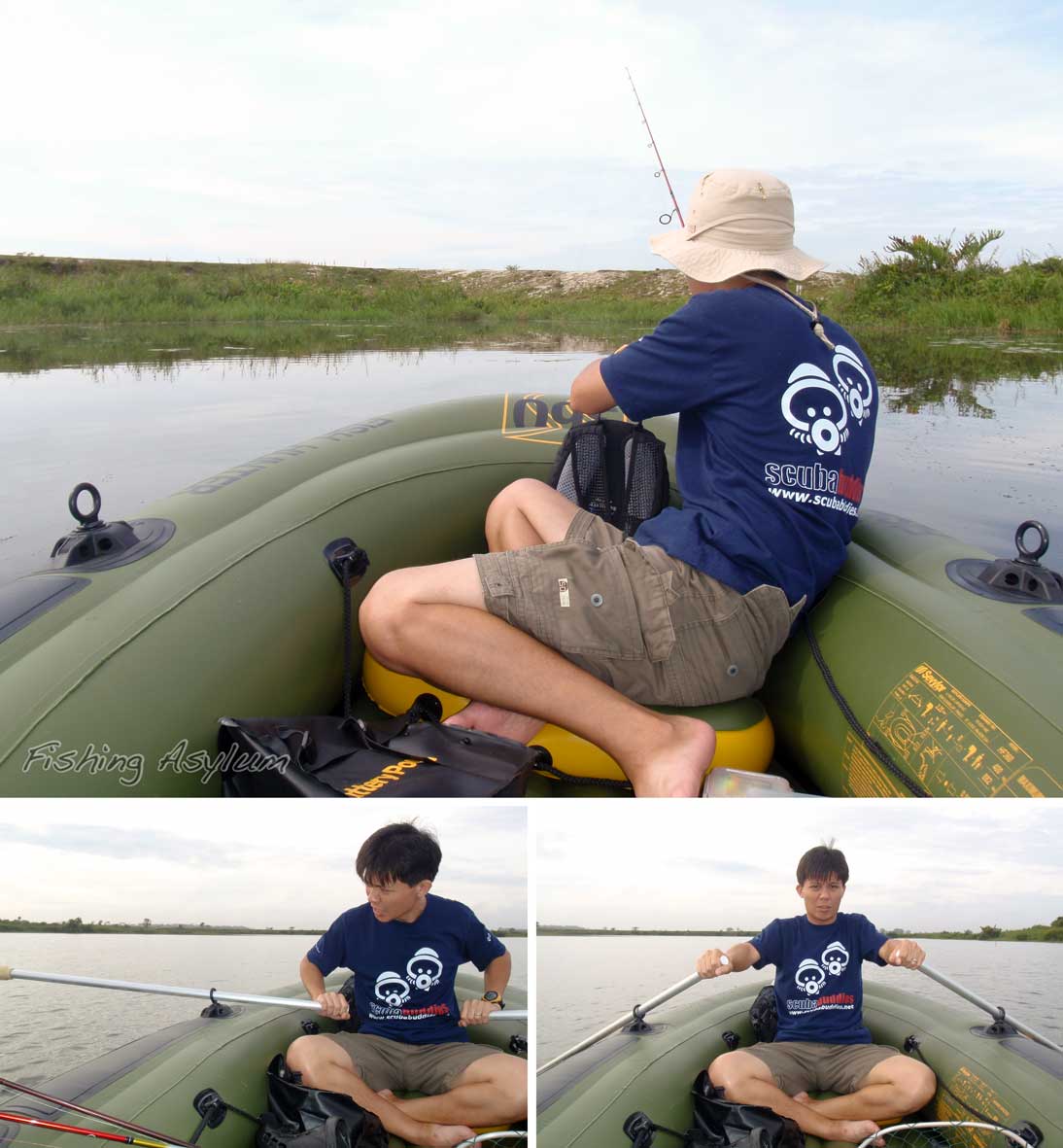 Specification at a glance:
• Extra large, designed for fishermen (I know Ed is…but are all fishermen large?)
• Accepts a 2.5 HP gas motor at the stern (not included)
• 2 rod holders
• 1 gear bag
• 1 battery pouch
• plenty of tie downs and grablines
• 4 drain plugs
• Repair kit included
• Swivel oarlocks
• Chafing pads
• 2 inflatable seats.
• Maximum capacity is 1200 lbs.
Maximum 3hp motor. Needs motor mount for gas powered outboard.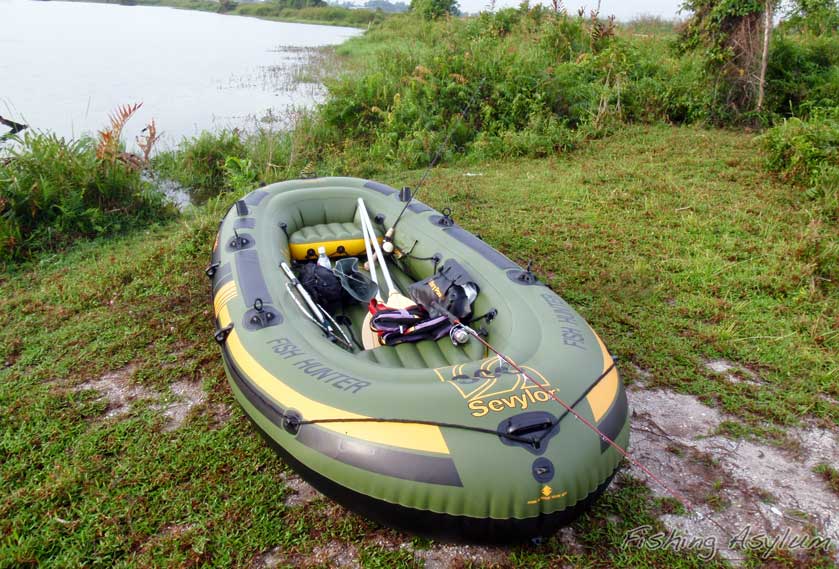 Stealthy way to fish but truster motor will help.
Our Verdict:
• It is tough
• Easy to maneuver
• Gets very hot under the sun
• Very stable.
Inflating and deflating the Sevylor Fish Hunter
Takes us about 15-20 minutes to fully inflate using a Sevylor foot pump and about the same amount of time to deflate and pack up. We opted for the foot pump as we figure we could use the additional workout! There are 4 valves that you'll need to inflate. They are number coded to indicated the sequence.
As for deflating, all you'll have to do is pop open the valves, sit on the sides and let the air out.
Sevylor Floorboard Kit For Sevylor Inflatable Boats made of Sturdy Sectional Marine Plywood to facilitate standing action looks something like this.