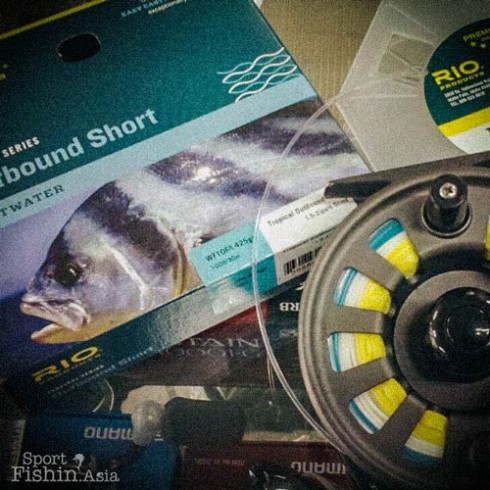 This is it. The line for the new Ross Fly Stik.
I've already taken it to the water once and you can shoot this line right to the backing with just one back cast! Sweet! I'll use it on the Ross reel you see in the photo for the time being till I find a matching reel.
The head section which is 30 feet sinks at a rate of 1.5 to 2ips/4-5cm. If you look at the photo you can see that it has a clear tip section followed by a blue coloured rear body and back taper section. I like this because it makes it easy to know when to stop stripping and lift the line. The running line section of 70′ is in white. The yellow is the backing.
Big fish, here I come!