Is a cheap fishing reel worth your money?
You can say that I am one who subscribe to the believe in buying quality fishing tackle that will endure the test of time, perform great and in some cases even have good resale value when I get tired of it. So spending more makes sense in that sense.
The Daiwa Exceler-X is priced at the lower bracket at around $90 (US). How will it perform if put to the test against the elements and fish?
First off, this will not be a technical review. You probably won't see the reel being stripped apart and its innards shown in its full glory. I will leave that sort of reviews to others. Instead I will share with you how it performs in the real world.
This will also be a brief review as I will be updating this post after seeing more action with the reel.
Built Quality
The finishing on the reel is decent for its price. The guard cover is doing its job and has taken some scratches. Bits of the maroon paint finishing around the edge of the spool has also come off.
Is it smooth?
After seeing some action both on fresh and saltwater the reel have maintained its smoothness. I have not noticed any degradation from the day it was taken out of the box.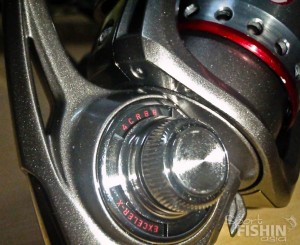 The reel was spooled with 8 lb Vanish Transition fluorocarbon fishing lines on one spool and 10 lb Fireline Fused Crystal braid on the spare spool during the saltwater trip. Both types of line suited the reel. The main and spare spool are both identical in construction and size.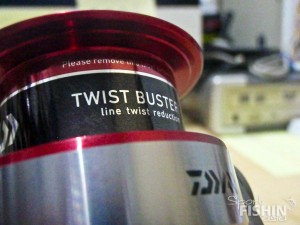 Line Twists
There are still some line memory coil coming off the spool with the fluorocarbon which is expected but it was too minor to bother me. The braid has zero twists, as would be expected.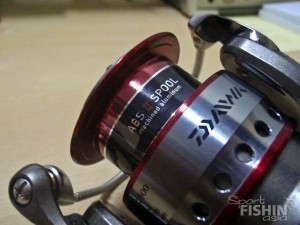 The drag has performed without a hitch. Smooth and no jerkiness at all even under heavy strain. I did not take the reel apart to clean or oil it after the saltwater sessions. Only the regular washing down using light spray of freshwater was done.
Reel features:
• Precision moulded body and rotor
• Airbail
• Digigear II
• Twistbuster II
• Machine cut handle on X
• Infinite Anti Reverse
• Advanced Locomotive level wind
• ABS spool
• Spare spool supplied
• Ratio 4.7:1
• Line capacity: 8 lb or 3.6 kg (0.25mm)/230m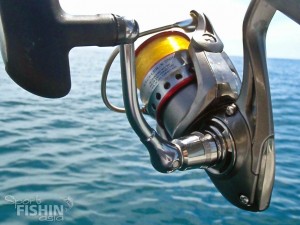 Conclusion
I've only had the Exceler-X for about 2 months and am satisfied with it thus far. Will update this again so do check back to see how modern budget reels such as this perform in the real world.
What about you? Do you spend on high-end high-priced fishing gear only or otherwise?