A little while back I received an email from a reader who posed this question "Do fishing lines have expiry dates". Here is what Huseyin wrote:
From:
huseyin kabakci
_____@gmail.com

Message:
Are there any signs or numbers on monofilament and other fishing line packages revealing the year of production. If there is such a coding system, how can we see this on Sufix brand items and find out which year it was produced.

Best regards
Hüseyin KABAKCI
Thanks Huseyin. That is a good question and is sure many of us have wondered about this.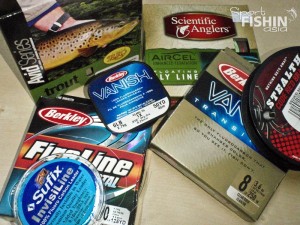 I had the opportunity to pose this question to Phil of Pure Fishing and his answer is "No". There is no indication whatsoever on the packaging that reveals the date of manufacture or when it expires, if it even expires.
The onus is on the manufacturers to produce quality fishing lines, store them in a proper manner and only let loose quality products into the market.
My personal experiences with lines are they last a bloody long time. More so braided or PE lines and even unused monofilaments.
I've had some unused mono lines up to 10 years or more that I still spool onto my reels (yes, I have too much lines with me). But I will replace mono from my reels in a year or less if they are used.
Braided or PE lines are another story altogether. I've had some on selected reels for up to 3 to 4 years! I check them regularly though.
What about you, how often do you replace your fishing lines?