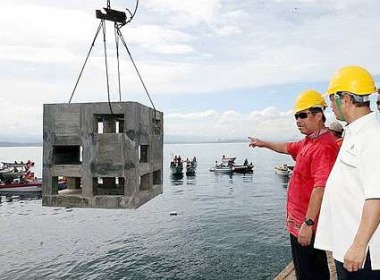 This piece of news Artificial reefs bring sea life back to top fishing areas reported in The Star is good news indeed.
The laudable initiative by the Sabah state government in the artificial reef program can be set as an example for many places. One such fishery that comes to mind instantly is the waters of Kuala Rompin where Sailfish populations though thriving is under serious threat from commercial fishing activities.
The report also shows how quickly a fishery is not only able to be saved from doom but also quickly turned around for long term economical benefits.
Thumbs-up for the parties involved in the Sabah tagal program!