If you are looking for fly fishing stuff in Malaysia, Tacklebox Adventures is definitely the place to go to.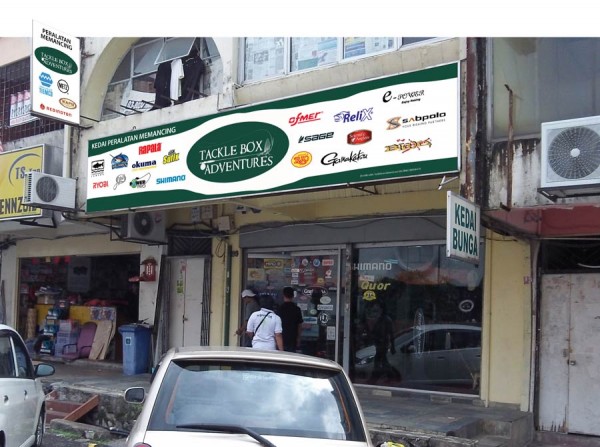 TACKLEBOX ADVENTURES
99, SS15/4C, Subang Jaya, 47500, Petaling Jaya, Selangor.
Phone: +603-56370268 Mobile: +6019-2025524
Business hours: Monday – Saturday 11AM-7PM. Sunday 12PM-6PM.
Go to Tacklebox Adventures using Google maps: https://goo.gl/maps/M17Gr
Drive to Tacklebox Adventures using Waze: http://waze.to/lr/hw281x8q7x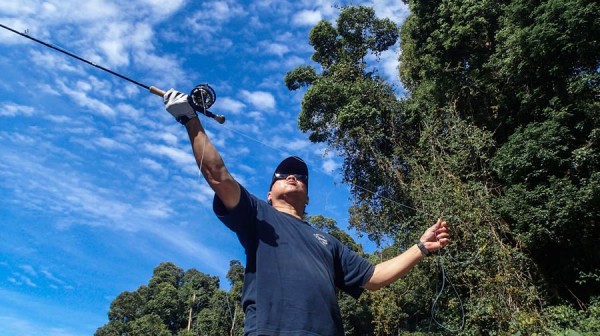 Rock Star
The owner of Tacklebox Adventures is Nick Ooi, the rock star turned rod star. Nick is the bassist of the very popular band Headwinds that rocked the country back in the eighties. Nowadays, he lives a much more quieter life manning his tackle shop with the help of his wife.
Nick is also among the pioneers of fly fishing in Malaysia along with the likes of CK Ling and Irhamy Ahmad.
In the early years, Tacklebox Adventures along with Nick, Dr Ling, Irhamy and a group of keen fly fishers organised many fly fishing and fly tying activities to promote the sport both locally and around the region. Some fly fishing competitions were also held – which later on led to the formation of United Fly-Anglers Organisation of Malaysia (UFOM).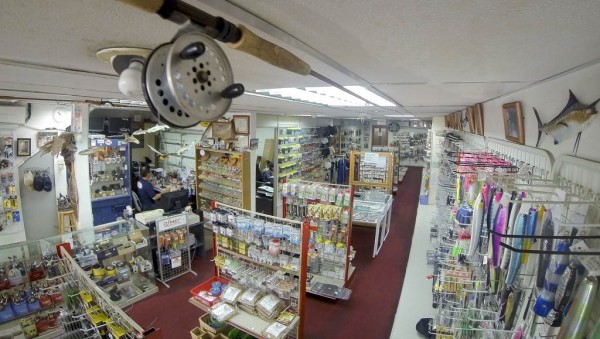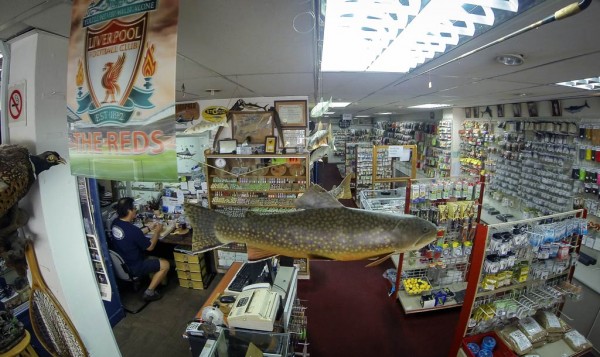 Wide Range of Fishing Products
Established since 1996, Tacklebox Adventures stocks a wide range of products and brands. When you walk into the store, to your right and left you will find conventional fishing gears such as spinning and bait casting reels and rods from Yamaga, Shimano, Abu Garcia, Ryobi, Okuma, etc.
Soft plastic lures, hard body lures from Berkley, Rapala, Storm and more. Teminal tackles such as sinkers, swivels, leaders, lines, high-end-hand-crafted lures and poppers are also available at Tacklebox Adventures.
Just after the glass door on the wall to the left is the wall-of-fame, or shame :-] Here, plastered onto a board are photos of various catches both trophy and tiny by friends and customers of Tacklebox Adventures.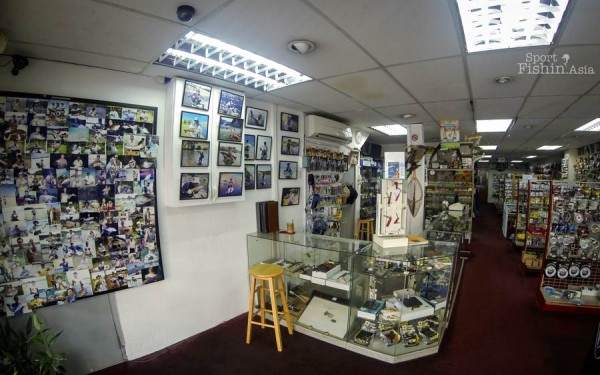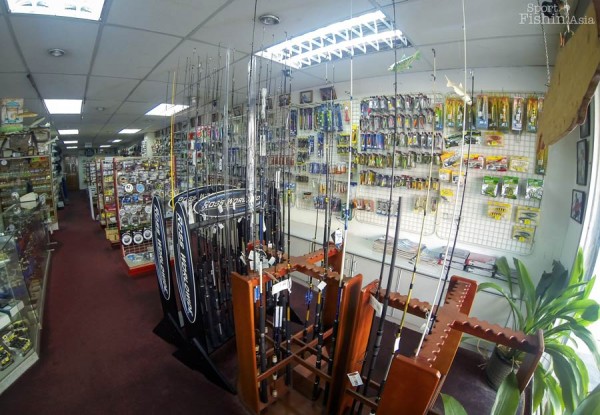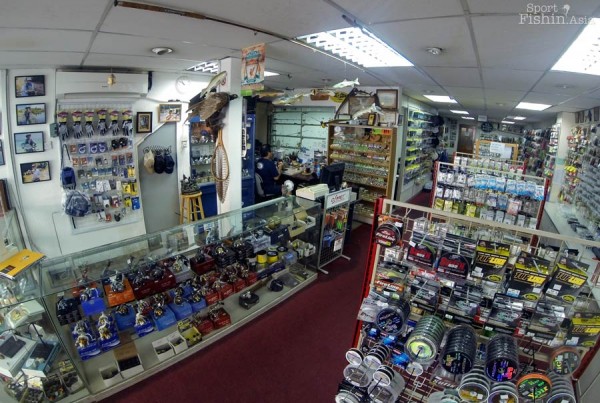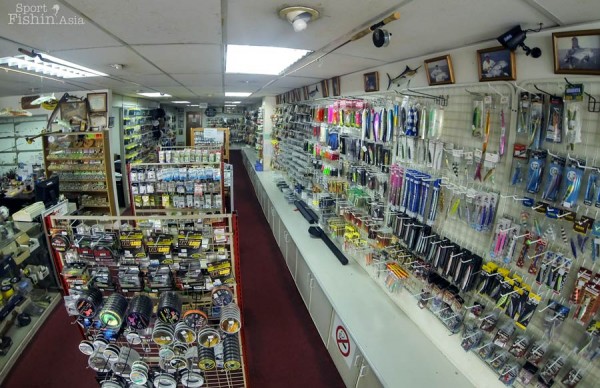 All throughout the walls and shelves of the Tacklebox Adventures you will find many photos of trophy catches.
As you venture further in to the store you will find endless rows of fly reels, fly hooks, fly lines, fly tying materials, fly rods, fly fishing accessories and apparels.
Tacklebox Adventures is the Malaysian authorised dealer for fly fishing products from almost all established brands such as Sage, RL Winston, Redington, Temple Fork Outfitters, Orvis, Ross Reels, Rio, Scientific Anglers, Hatch, Nautilus, Tiemco, Waterworks Lamson, and many more.
There is a huge difference in being able to walk into a shop and be able to see and feel the things that you are interested in getting hold off, compared to just looking at picture of them.
If you can't get to the shop, Nick can arrange for your orders to be sent to your doorstep. Just give him a ring.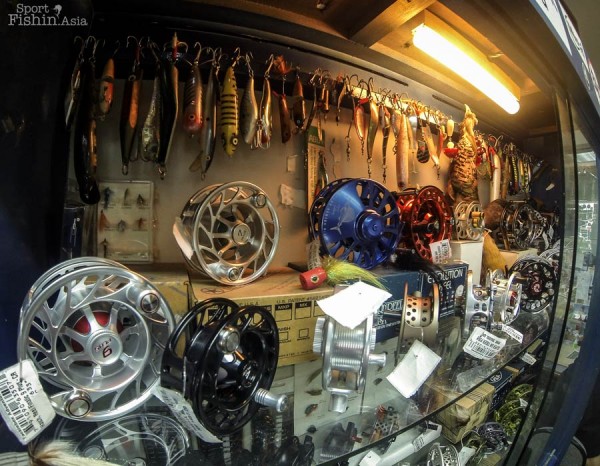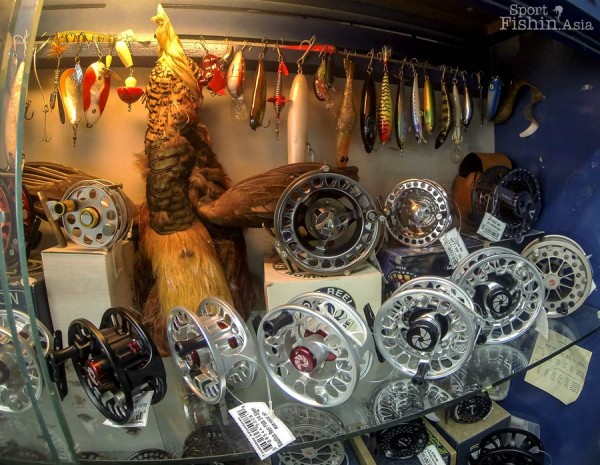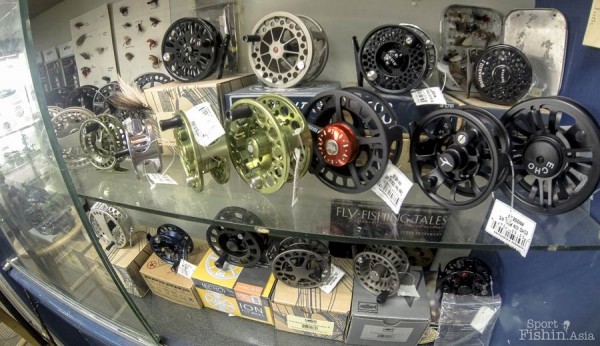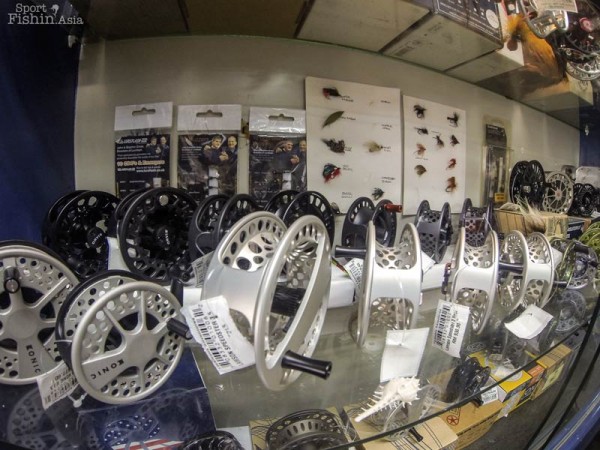 Learn Fly Tying, Fly Casting and How to Catch Fish
Nick also gives great advise on both the equipment and how-to's which can be invaluable if you do not have enough experience and knowledge in the subject. If you're nice to Nick he will also allow you to test cast the rods before you decide if they suit your style. Something very useful when deciding on a fly-rod. Seriously, he's a nice guy and will even buy you coffee.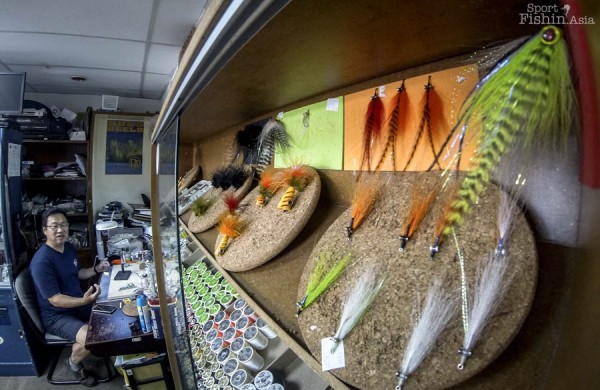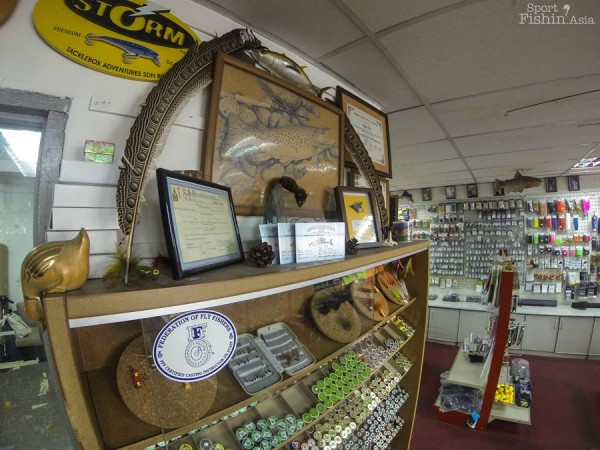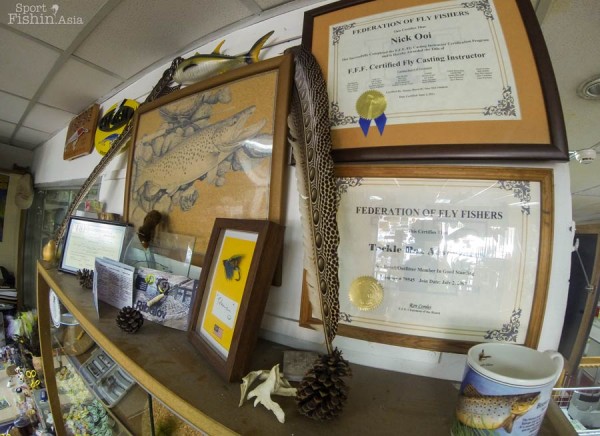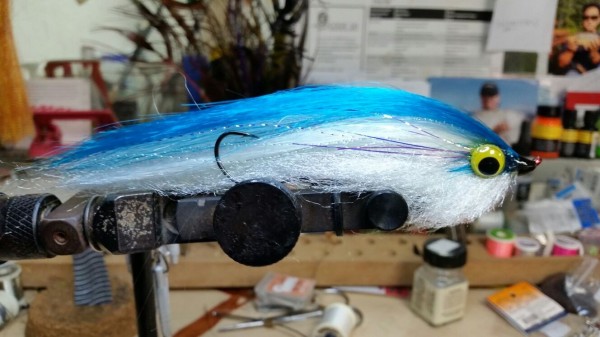 Nick is also an accomplished fly tier and his flies not only look great but are proven effective in catching fish. You can see some of the flies he's tied displayed in a cabinet. The flies are for sale and Nick also takes orders for custom tied flies on request. Just tell him what you're trying to catch! Many many fish that you see caught on flies in Sport Fishing Asia is tied by Nick.
Tacklebox Adventures organises many fly fishing trip to many great destinations around the planet. Ask Nick if you'd like to fly fish in places like Royal Belum for sebarau and toman, Pulau Jarak for giant trevally, Kuala Rompin for sailfish, Thailand and Sabah for mahseer, Mongolia for taimen, Bosnia for trout, Maldives for fly fishing on the flats and more.
Tacklebox Adventures also offers free fly casting lessons to beginners who would like to start-off fly fishing the right way and to more advanced casters who may want to fix a bad habit or problem that they are having. Nick and his bunch of regulars who are experienced and qualified casting instructors are usually available to help out with some casting.
For the latest products and news from Tacklebox Adventures, like their Facebook Page or follow them on Google+.
• Tacklebox Adventures Facebook Page
• Google Plus page