Todak, Hound needlefish or Long Tom
(Tylosurus crocodilus)
Distribution and biology
Found in South Africa coastal and off-shore waters, the Red Sea and the Persian Gulf to India, Sri Lanka and Malaysia.
A pelagic carnivorous species that feeds mainly on small fishes. Occasionally leaps out of water and skitters at the surface.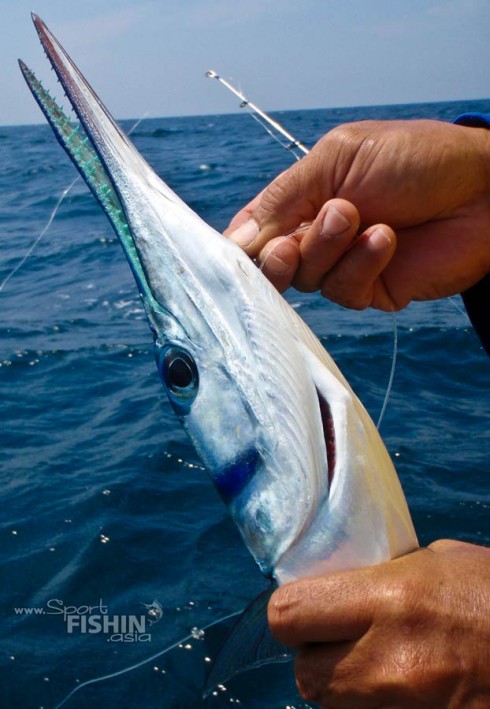 Size / Weight
Max length: 150 cm (1.5 meters or 4 feet 11 inches)
Max. published weight: 6kg (13 pounds)
Source
At Kuala Rompin, the garfish can be a nuisance when they steal baits intended for sailfish. I have caught a few good sized garfish on jigs and they are a lot of fun on light tackle of PE1 – PE2. They do however, run out of steam after the first or second run.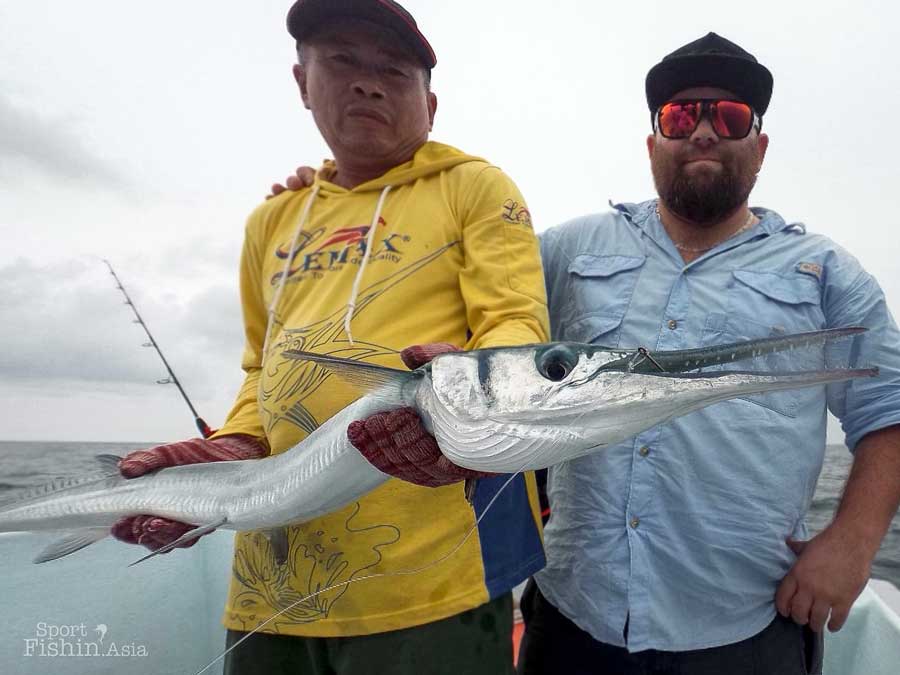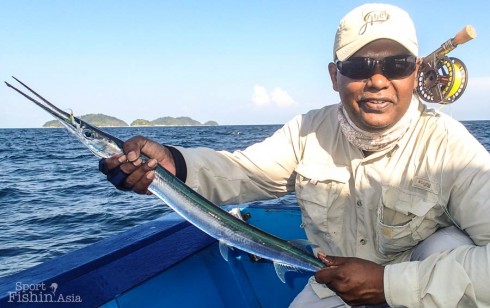 Two other similar species found in Malaysia waters are:
Flat Needlefish / Jolong-jolong, Todak (Ablennes hians)
Spotted Needlefish / Jolong-jolong, Todak (Strongylura strongylura)