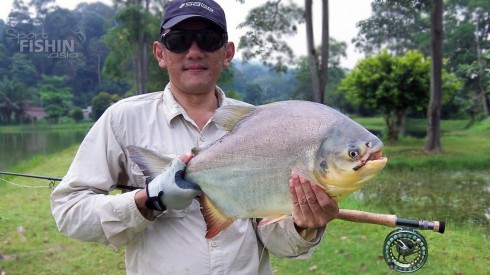 Pa'ku
The pacu [Pronounced as pa'ku] originates from the Amazon and Orinoco streams and rivers. The pacu is a common sport fish in Malaysia, first making its appearance during the 1980s if I remember correctly. The local Chinese have an amusing name for it 'sek yarn chong' which literally translates to human-eating pomfret referring to the mistaken identity as the piranha due to its appearance.
Initially thought as not breeding in the local waters, juveniles have been observed in local ponds.
Are they good to eat?
The pacu tastes horrible but puts up a good fight when hooked thus lending itself a formidable quarry on rod and line. Some anglers even label it as the freshwater giant trevally (GT) due to its speed and power.
Being an omnivorous species also makes it receptacle to many baits both natural and artificial, an especially great fish to catch by fly fishing.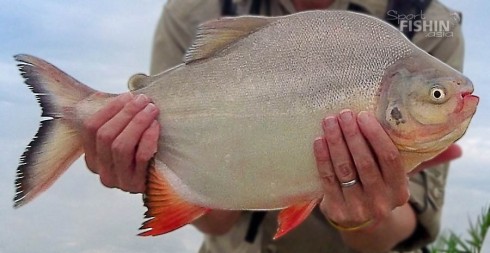 How big do they get?
The red-bellied pacu is said to grow to about 1 meter and 25kg (3 feet and 55 pounds). The biggest I've seen to date is a beautiful specimen caught by David Samuel of around 15kg (33 pounds).
Jumps completely out of the water is not uncommon by the red-bellied pacu during feeding and when hooked.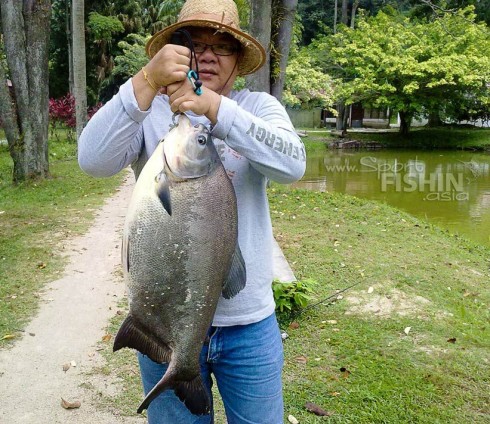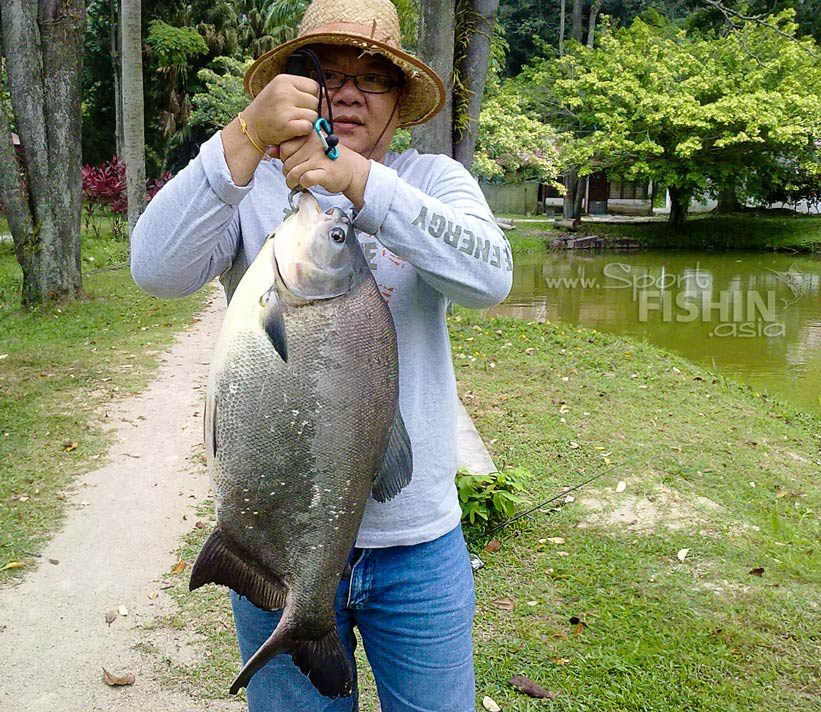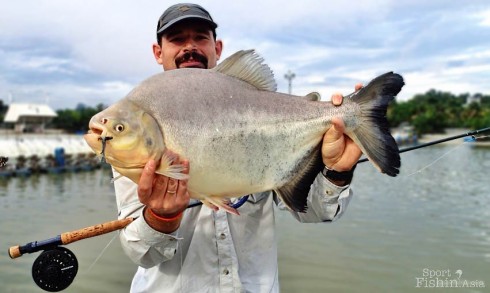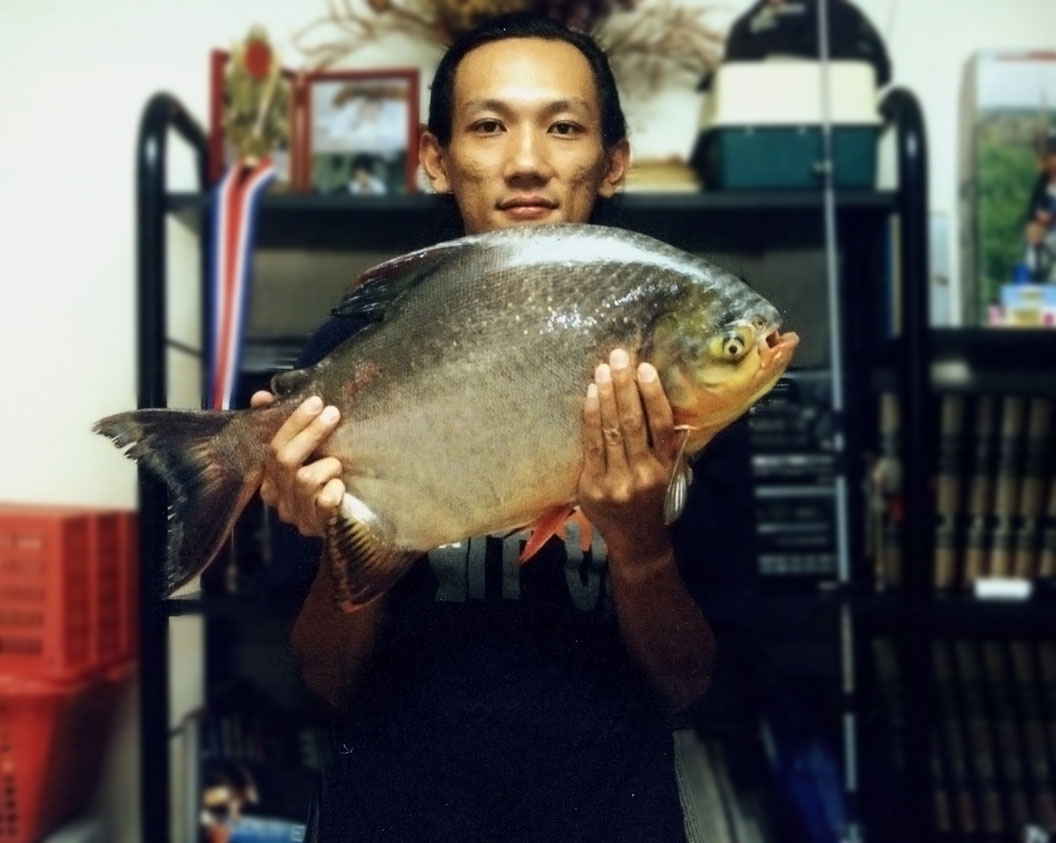 A 5.5kg pacu caught back in the early 1990s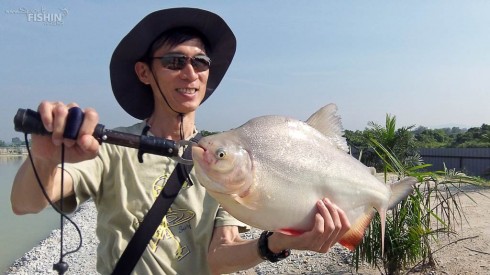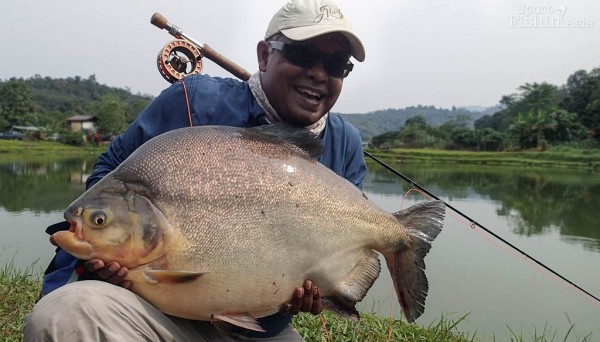 Now that is a pacu. Read about and see more photos of David's cows of pacu here.