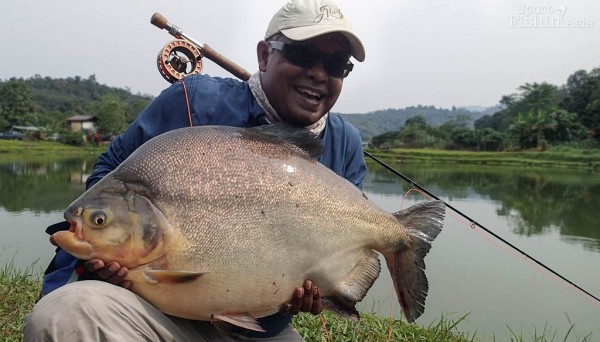 There are days when you go fishing and you quietly pray to the fishing god "Please let me catch one fish. A good fish if possible"… David could be praying for more than one good fish that day and got his prayer answered.
At 8:30AM I heard David's cry "I'm on… I'm on…" and we gawked at the size of the pacu that came in after a great fight on the 7wt. It was huge and not surprisingly turned out to be David's biggest to date and it was fooled by the bushwhacker fly which is David's own creation and a proven pacu magnet. This fish is estimated at 12kg or 26 pounds.
About two hours later that same cry filled the air "I'm on… I'm on…" yet again. I asked "Big?", and the answer came as "Bigger". I thought "WTF!". And in came a fish we can safely put at 15kg or 33 pounds. What a day it was for David, incidentally he also lost two more giants with one managing to cut him off and the other throwing the hook.
The red-bellied pacu can grow to 25kg (55 pounds), but these two fish are the biggest I have ever laid eyes on. A great effort especially by catching them on fly.
No outstretched arm camera trick here.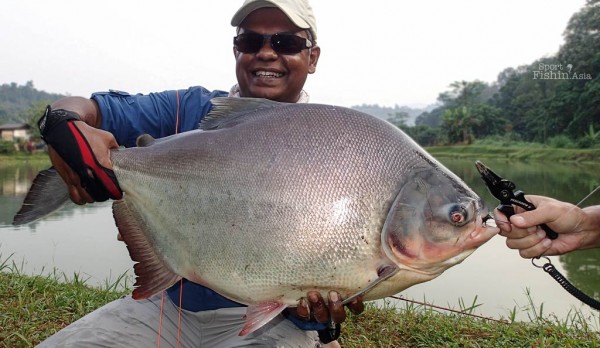 Video coming up, and the fish looks even bigger on video than in the photographs.
Update: Here the link to the video of the giant pacu by David