Look what Paul brought back for me from the Maldives, fine soft sands from the flats and beaches. There're actually quite a bit more sand than the photo is showing.
A couple of months back in 2014, Mr Sexyloops Paul Arden made a detour to fish the Maldives during his annual Malaysian stopover, with Irhamy 'The Lovely Jubbly Guv'nor' and Mr T.
Since he didn't come prepared for saltwater, I borrowed him my Orvis Christmas Island wading boots (the only local chap whose shoes will fit his infamous feet!) and Orvis stripping basket. If you know Paul and his history… I'm glad I did not loan him any socks.
I'm surprised everything came back in good shape – especially the wading boots. I guess his reputation for wrecking stuff could be actually overrated. Or imaginary as he like to describe things.
Neoprene Socks
The point I really want to make here is no matter what, sand will get into your shoes, even the best wading boots. That is why you need a good pair of socks. Neoprene socks if possible.
The same thing goes when wading in streams and rivers, not just flats. When your feet hurts, your fishing will be hurting, too.
Trust me, I over did it one time and had to loose a whole big-toenail. Not just a part but the complete nail and I have photos to show if you want to see that, just leave a comment below.
Anyway, Paul actually did pretty well for a first timer to the Maldives catching his first bonefish and landing a total of seven bonefish no less over a week. All on his own without a guide. I'd have to say exceptional casting skills coupled with extensive amount of time fishing played a big role even though he does not actually do much saltwater. Well, maybe my shoes helped a little bit.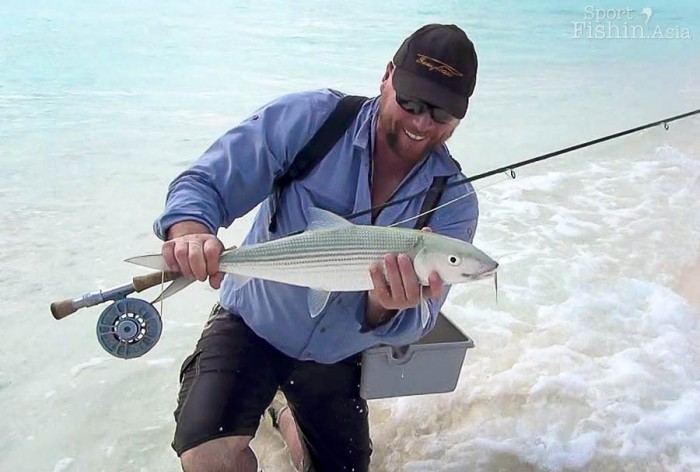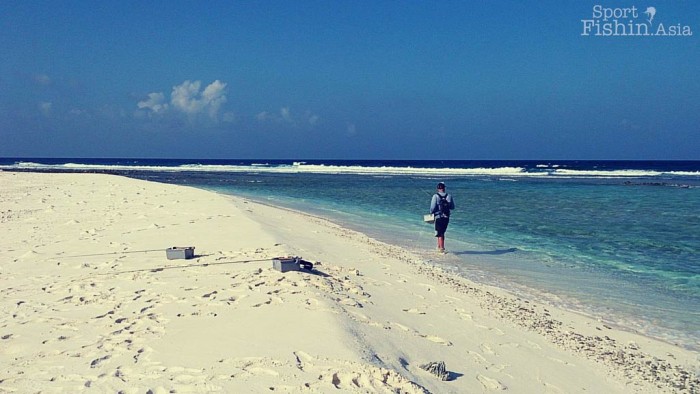 Incidently, the new Sexyloops site is about to be up in the coming days.
Who doesn't love to save? If you're interested in buying some Orvis gear, check out the Orvis.com coupon page: http://verified.codes/Orvis