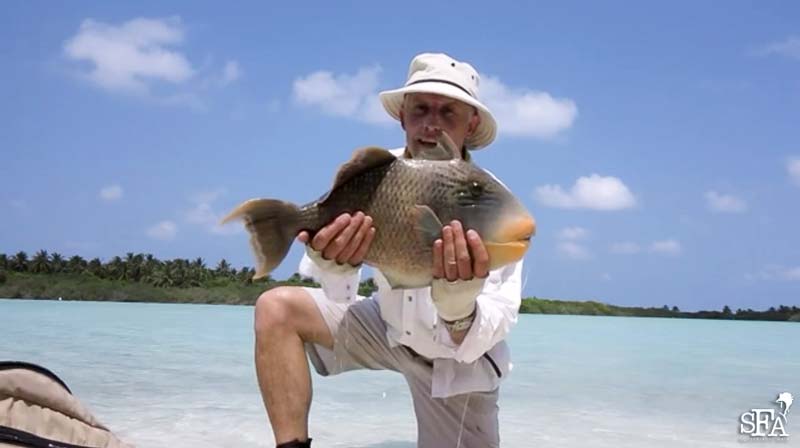 This is a refresh of a post made back in 2013 of a yellowmargin triggerfish on fly in Maldives by Mike Stevens.
Mike is on his first trip to Maldives along with Peter Hayes when he caught and landed this beautiful yellowmargin triggerfish on a clouser.
He manages to setup his camera to capture part of the action all on his own complete with live commentary.
Mike owns and manages a fishing magazine in Tasmania called Tasmania Fishing and Boating News.
Yellowmargin Triggerfish (Pseudobalistes flavimarginatus)
Also known as the yellowface triggerfish, yellowmargin trigger or pineapple trigger
Can grow to a maximum length of 60 cm (24 in)
Feed on a variety of live coral, algae, sea squirts, crabs, molluscs and other fish