FLY FISHING IN ROYAL BELUM STATE PARK TEMENGGOR MALAYSIA: Things don't always go as planned. The popper fly has a short wire trace attached and was intended for the toman (giant snakehead) but a sebarau slammed on it instead.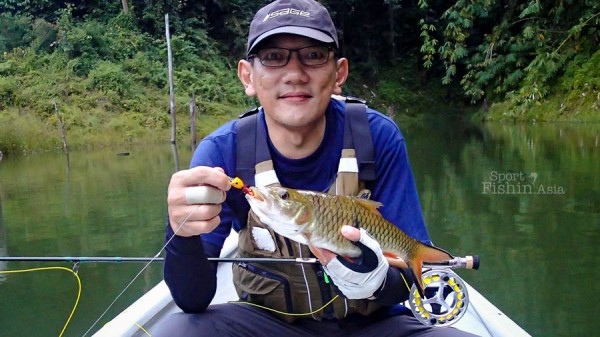 On this very same trip, the split-tail fly I had tied on for sebarau with no wire-trace, was taken by a toman instead. Watch the video of that here. I love it!
Watch the video below of Nick of Tacklebox Adventures who also landed some decent sized sebarau.
Some fly fishing equipment tips for Royal Belum
Weight 5 or 6 is good for sebarau and smallish toman
Weight 7 to 10 more suited for bigger toman above 3kg