Looking like the Death Star of Star Wars, Friday Lab's The Deeper fish finder for smartphones and tablets may just provide that extra advantage for the anglers out on the water.
The idea of a handy and mobile fish finder is not new. We reported about the Hummingbird fish finder many moons ago here. The Deeper though is more keeping up with time with better graphics, usability (claimed) and even social network sharing capabilities. Who doesn't want to share their catch and fishing hole in the freshest manner possible?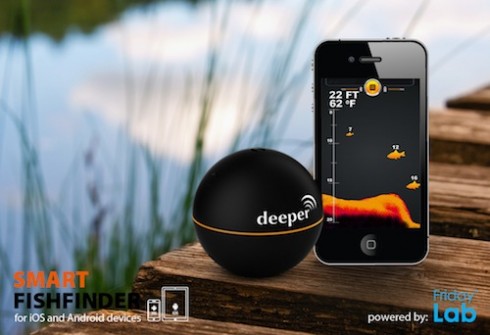 Still in its kickstarter funding stage the product is at a sale (pre-order) price now of US$149 instead of $199.
It is of course yet to be proven on the water where it will count the most but I think it is quite safe to say we will probably be seeing more products of such nature. A product like this obviously needs to be built tough (as we fishermen are real men!), data accuracy will be crucial while a simple UI will be welcomed as we fishermen (again) prefer to be fishing and maybe a brighter coloured orb rather that the black will help us spot it better in the distance. Yeah, we know black looks cool, high-tech and all that but black is hard to see out on the water.
Get deeper (pun intended) information at indiegogo.com and buydeeper.com
What do you think? Do you think it will help you catch more fish? Please leave a comment.