Strange world we live in now. People are trapped either at home or in a place they wouldn't be due to something we cannot see.
Our fishing season naturally got severely interrupted with very few trips, and a late start due to lockdowns and movement restrictions.
Thanks to some of our repeat clients and a few new ones, we are able to get some water time.
Ryan is back five years running with us now and this time he had Brian with him, with his other previous-trip fishing mates could not join him as they are stuck in other countries.
First Time Rompin
This is Brian's first time in Kuala Rompin and his first major saltwater fishing trip, too, and what an experience it turned out for him.
Conditions was great in the morning. Didn't take us too long to find some good bait fish.
When we arrive at the sailfish spot there was only one other boat there.
There were few birds around but there was definitely a lot of bait fish.
Just passed 10 am and we had our first sailfish on and then shortly after another one on, double header for the first eats.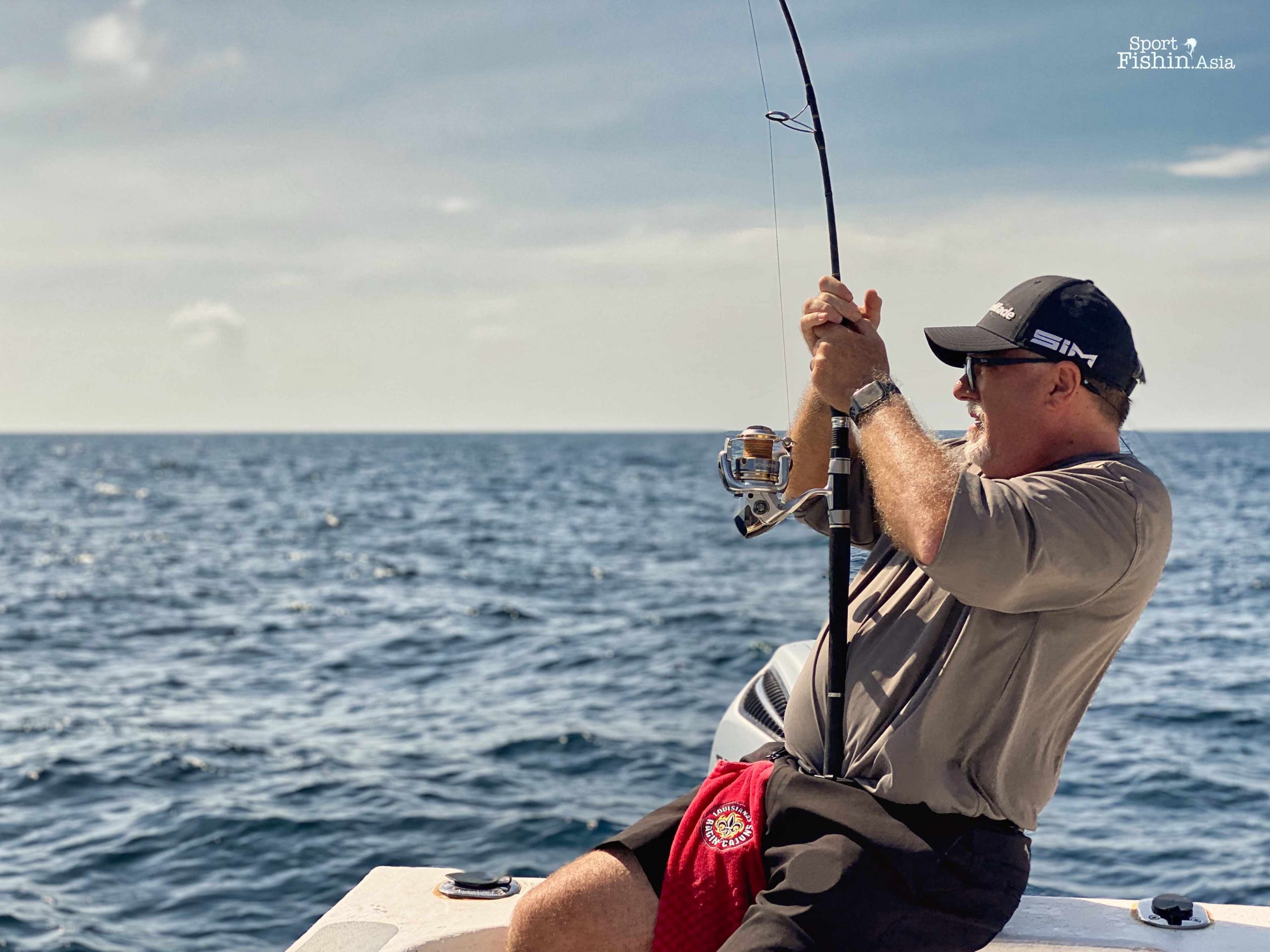 Double Header Sailfish from The Get Go!
Brian took the first fish followed by Ryan and both fish look like good size ones.
Both fish ran opposite directions and around a commercial squid boat putting everyone in a tricky situation so Ryan said focus on Brian's fish, sure enough Ryan's line got cut off when it went under the commercial boat.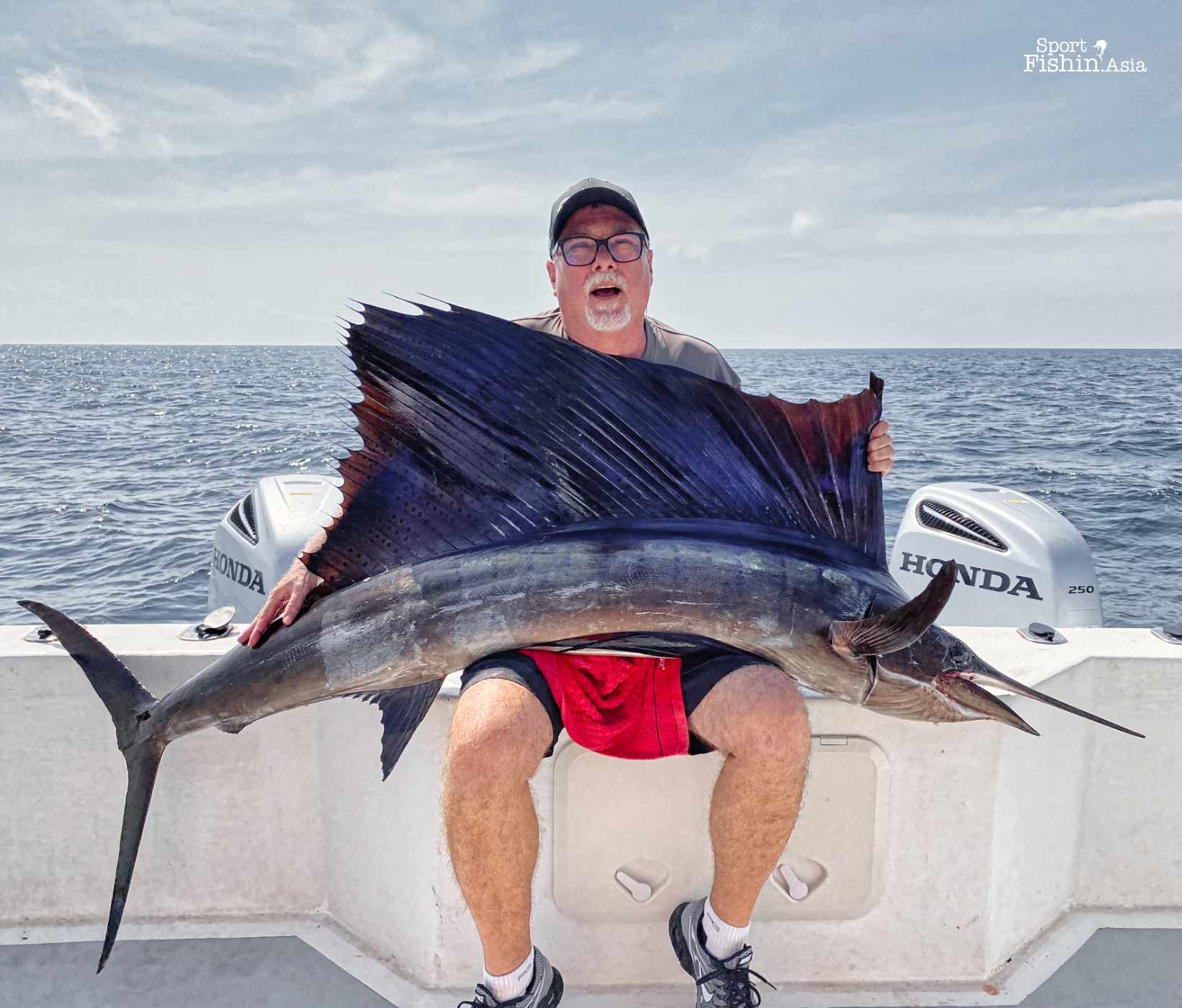 Hot Action to Lunch
The action was hot right up to when we stopped for lunch.
When we resumed fishing after lunch the action was a little slower and we had some Spanish mackerel cutting us off a couple of times. Later on Ryan landed a nice cobia.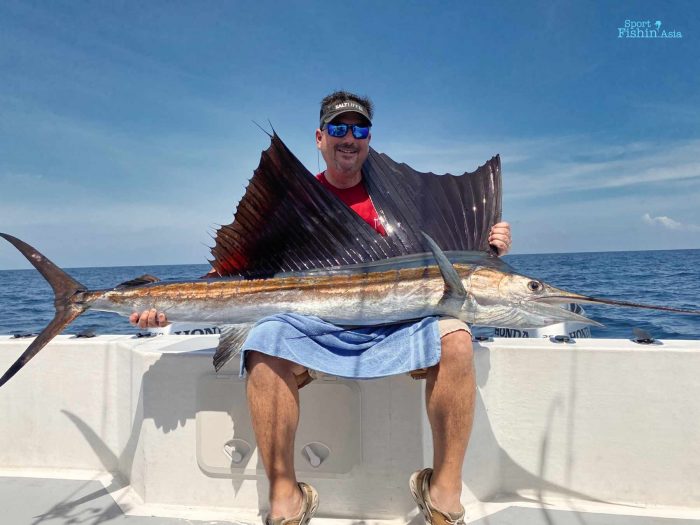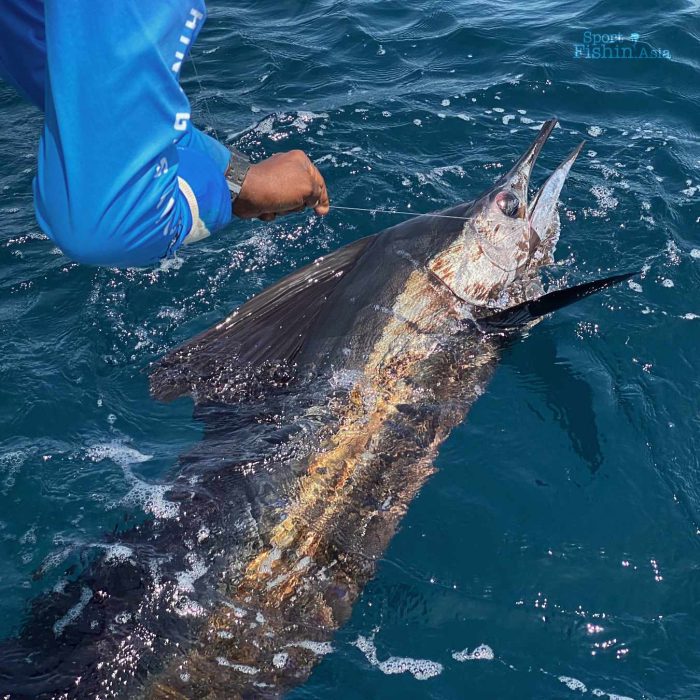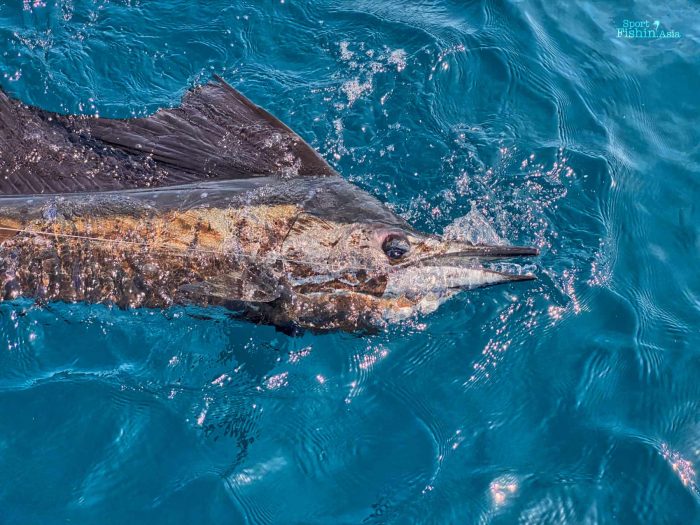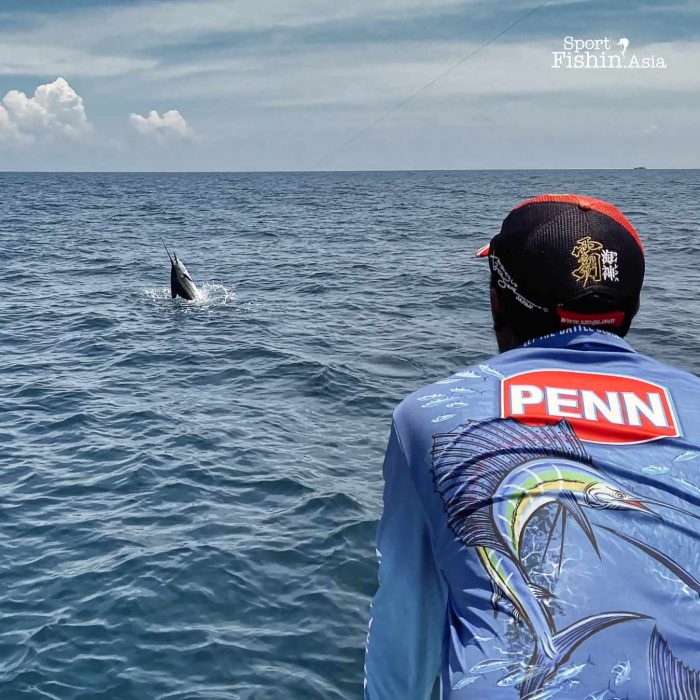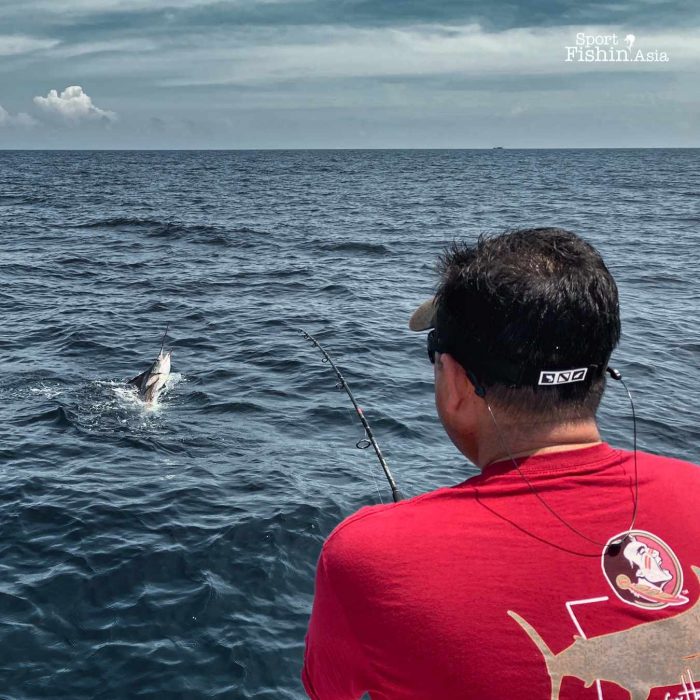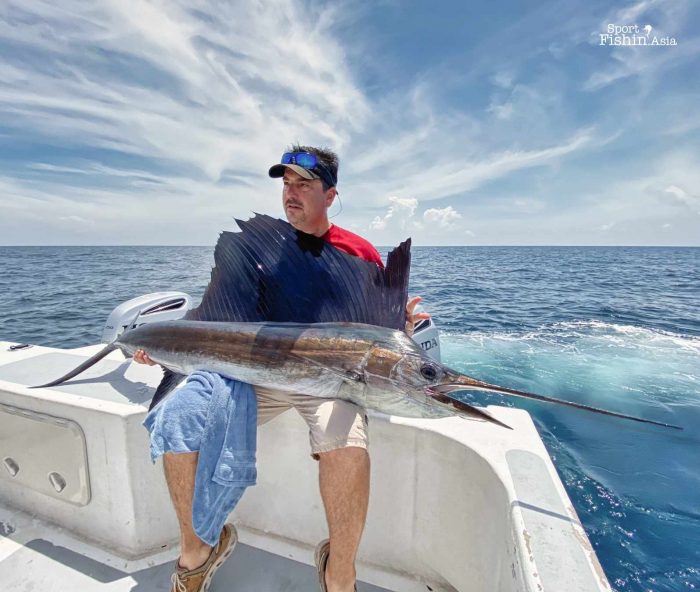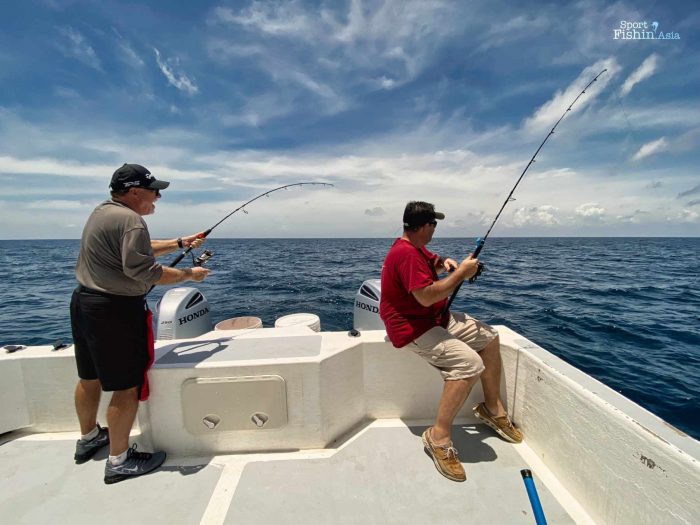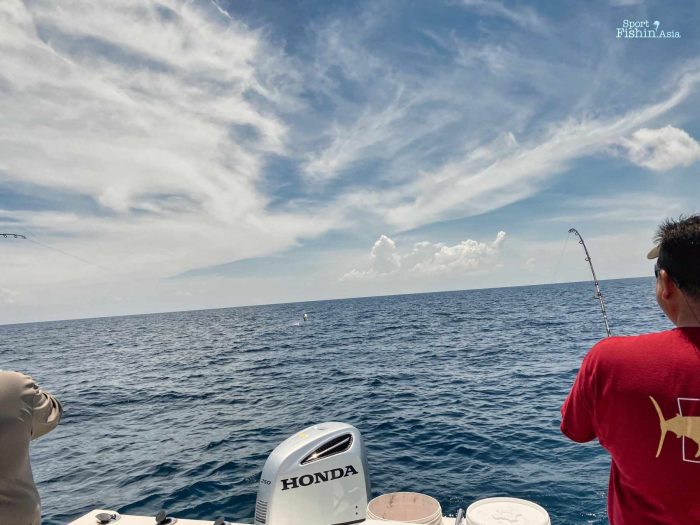 BIG Cobia
The boys had enough and we went back to the jetty a bit earlier.
Ryan invited me to join them for dinner later on and we had some of the cobia which was nicely cooked.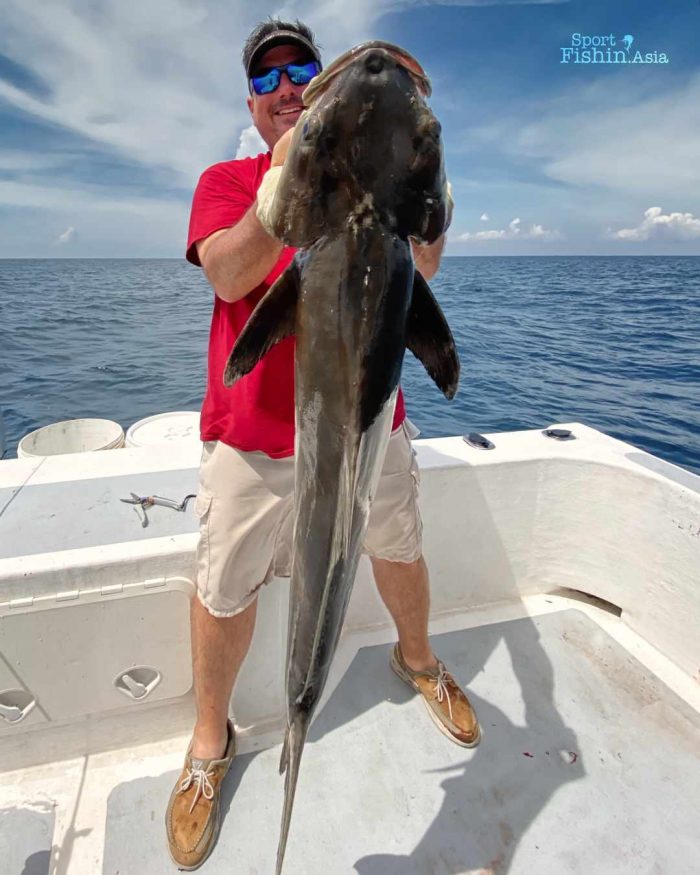 Thanks again for a great weekend! Fishing was a blast and we really enjoyed it. Brian is hooked now. Will be sure to pass on your contact to him.

Ryan Jones – Aug 2020
Find out more about fishing in Rompin or request quote, CONTACT US.