What's In The Bag?
When it comes to tackle storage, over the years I've gone from pouches, to bags, to small hard-shelled tackle boxes, to big tacklebox with pullout drawers, to you name it I've probably used it.
Since the 2015 season started, I've been using is the Fishpond Boat Bag, replacing my worn-out boat bag which lasted only one season.
The Fishpond boat bag is priced (USD230) a lot more than my previous bag, of course, but how long will it last for a person who lugs his bag around day-in and day-out, and most days in saltwater conditions?
After many trips, the bag has held up pretty good. No obvious visible wear or tear. I'm happy with it so far.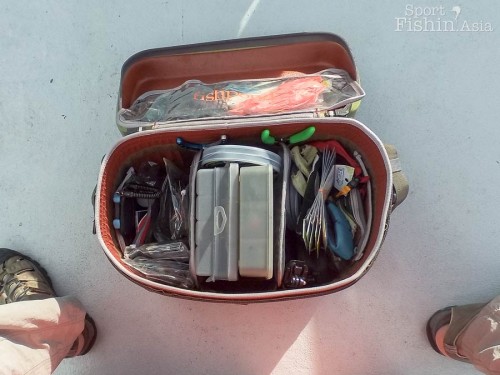 What I typically have in my boat bag
Reels
Cap
Buff
Gloves
Leaders
Sabikis
Flies
Acrylic boxes holding jigs, lures, hooks, split rings, swivels, etc
First aid kit
Two to three cameras (Olympus Tough, GoPro and HTC Re)
Camera mounts and extra batteries
Mobile phone
Wallet
Car key
Scissors
Plier
Hemostat
Hook remover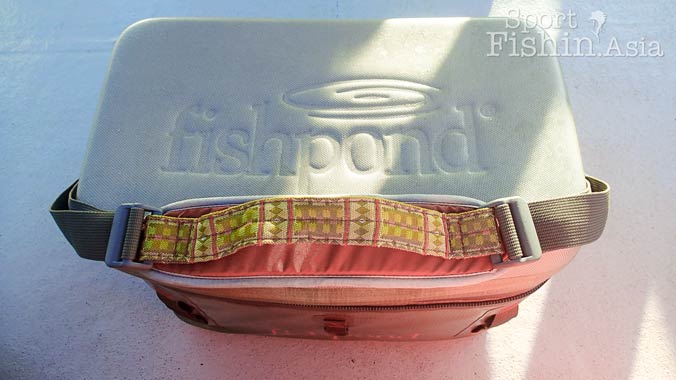 What I like
It's size. 17.5″ x 10″ x 12.5″ You can stuff a lot of things into it.
The see through-zipper locked compartment on top for quick access and extra water-protection.
It's strong. I often carry metal jigs and various sized sinkers to cater to all kind of customer needs.
Comfortable shoulder strap.
Adjustable strap that holds. Instead of some that tends to slide up and down.
The waterproofing. I've not had issue of water splashes and hosed water wetting the contents.
It's weight. On its own, it is pretty light. 3.7 lbs.
What could be better
The cover lid. On a typical day, we open-close the lid countless times to get to the contents. Having to unzip, zip, unzip repeatedly can sometimes be a chore and as a result it is sometime left unzip leaving it vulnerable to spilling its contents and making a horrible mess. Thankfully, that has not happened. Some sort of strong quick open-close latch will be great, until we end the day where we will then zip it up good.
Err… that's it I guess. Nothing else to not like about the Fishpond boat bag.
Will I recommend it?
Certainly, if it's within your budget. It is a good feeling to owning a quality tool that works and is reliable.
Description from the Fishpond website:
TPU welded fabric construction
YKK #10 water resistant zippers with oversize rubber pulls
Signature Fishpond molded top and bottom for quick access
Fully adjustable strap for shoulder or top carry
Three clear interior zippered pouches
Adjustable Velcro® divider system
Four heavy duty boat lash tie down points
Dual hemostat/knife/tippet accessory attachments
New and improved Cyclepond fabric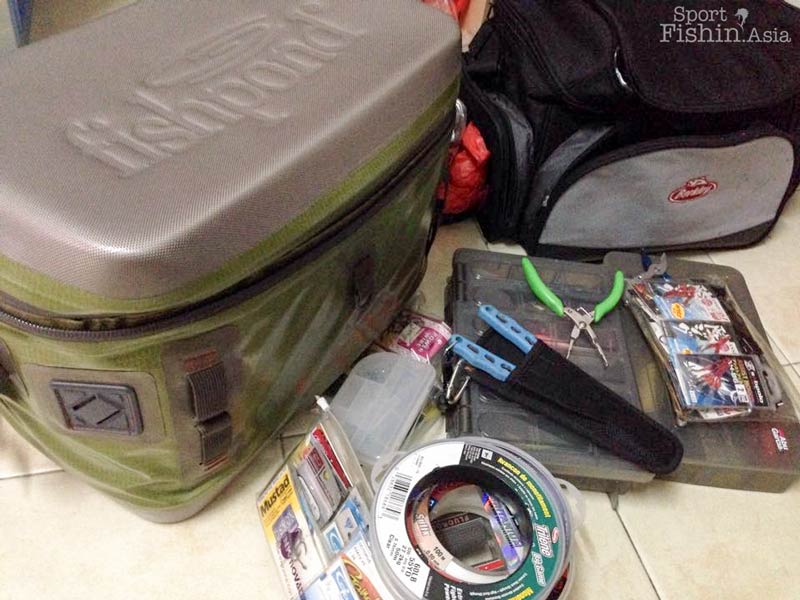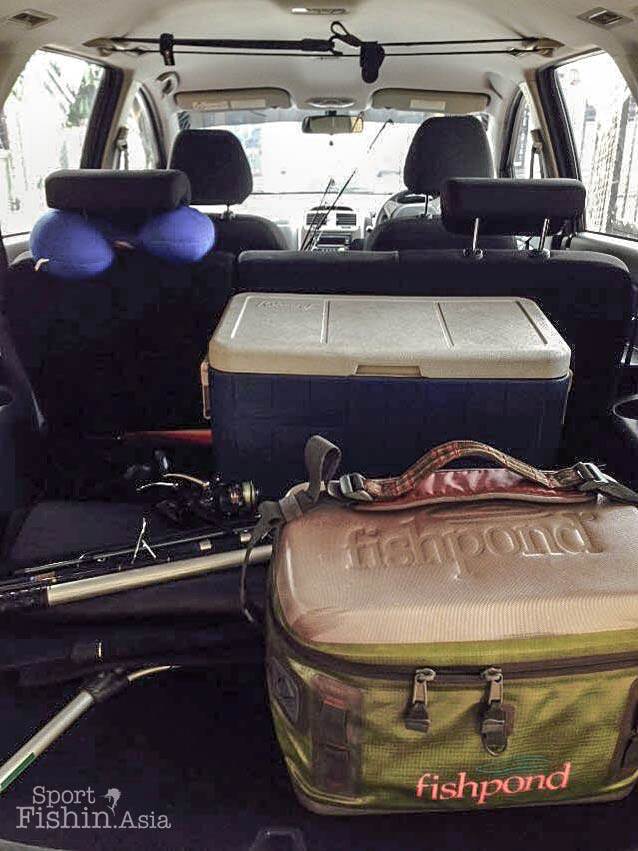 Click on image to enlarge and see details