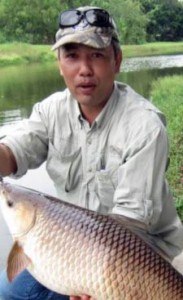 As part of the lead-up to the International Fly-Fishing Festival 2012, we will feature celebrity guests that will feature during the 2-day event.
Rahiman started fishing since his early years of childhood at rivers, lakes, swamps or salt water as long as there are fish. In 2008, he took another interest of fishing which was fly fishing and fly tying.
He tie mostly classic flies and fishable semi-realistic flies.
Over the last 3 years Rahiman spent countless hours at the vice perfecting and designing effective fly patterns for local species.