As part of the lead-up to the International Fly-Fishing Festival 2012, we will feature celebrity guests that will feature during the 2-day event.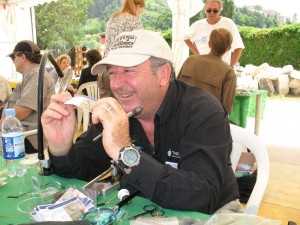 Mick Hall's passion for fly-fishing and fly tying have developed to a stage that can only be best described as professional.
This, coupled with his interests in angling entomology and the photographing of many of Australian insects, has developed new dimensions in the understanding of the Mayfly life and other food forms. Many have stated that it is ground-breaking stuff.
Over the last few years he has developed what we call the Fly-tying Workshop Days. They are sponsored by Mustad of Norway.
They feature the photographic program and then he ties the fly patterns that represent those insects found in and around the mountain streams of Australia.