Considered to be excellent eating and among the best eating reef fish species. With a reputation as such, it is hard to resist having one for lunch.
The last time I had one was more than a decade or so ago. We don't take home fish like this often and when we do, good things should be shared. My better-half, together with the 2 children, brought the fish out where we met with Yap, Rich, Wai Meng and myself at the restaurant after a Haruan fishing trip this Labour Day morning.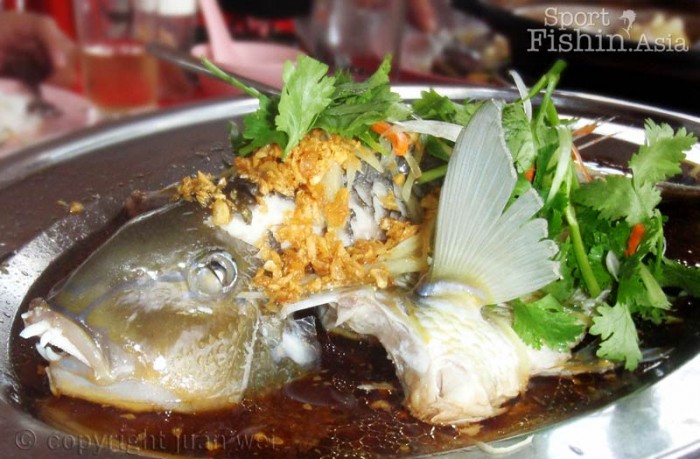 We had the fish steamed, topped with dried garlic, etc. Simple dish but very well prepared. The meat is white and not too soft which was nice to bite into.
I'd say it's meat quality is close to a Grouper's but it sure is fleshy. There were plenty of meat to go around for all 7 adults getting a satisfied taste of the fish. Mamma Mia!
Related post: Black-Spot Tuskfish