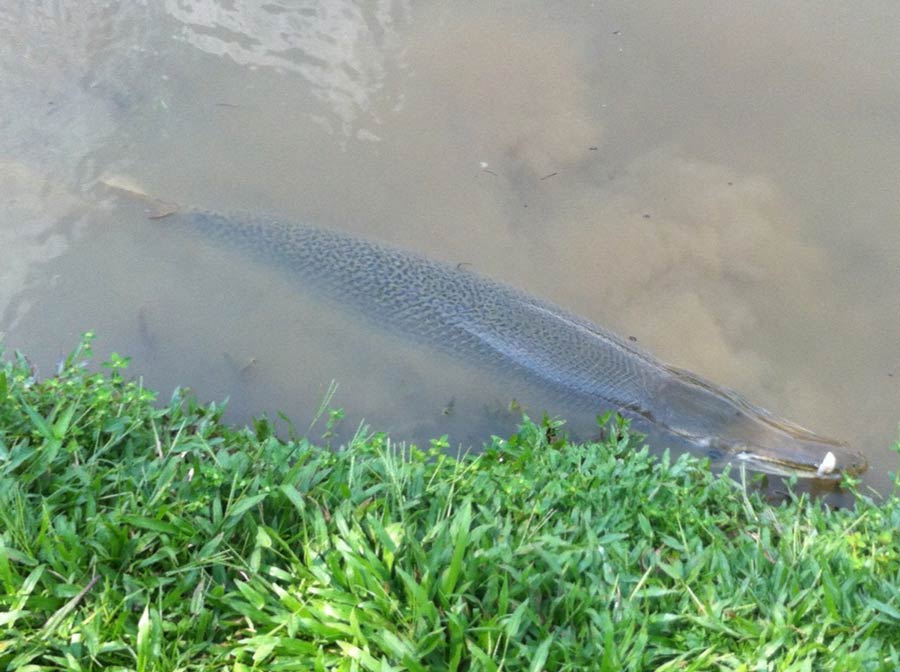 Reader Hugh Jarse sent us this photo of a big alligator gar he caught recently.
Caught with only 8 pound tackle and a small hook, Hugh was obviously not expecting a fish like this to end up at the end of his line, and did not come prepared with a big enough landing net.
According to Hugh, he caught the fish at a pond near his home (probably out-grew someone's fish tank), is between 4 to 5 feet in length and put up a great fight.
Thanks, Hugh.