I was expecting the fishing to get progressively better over the week for Anthony, Chris, Robert and Richard.
When it comes to fishing this could be one of the toughest week I've ever experience.
Most of the 2019 season we have experienced windy days and choppy seas, nearly every day of the week all season.
WINDS OF CHANGE
All of a sudden on the first day of fishing this week the chops were gone replaced with big smooth swells.
Dark clouds shrouded the skies with the occasional rain pouring down over Rompin.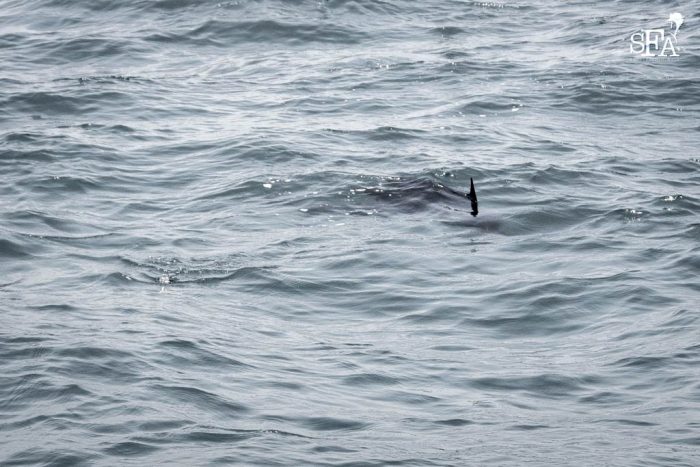 Day 1 saw 6 hookups but incredibly we dropped all the fish including 3 break offs! Weather was nice and sea was beautiful on this day.
Rain greeted us in the morning of day 2 as we headed for breakfast. Turned out to be largely a wet miserable day. Reasonably big swells throughout the day but was generally calm with no chops.
We probably had a shark take one of our bait and after a long run cut the leader.
Thankfully the sky stopped raining and warmed up a little just to turn on the bite later on.
Ended the day with a double hookup and both Richard and Robert landed their fish. Robert's was his first ever sailfish and was a nice decent fish on the small PENN Spinfisher VI 4500 reel.
We decided to call it in early as the weather was turning bad again with white caps building.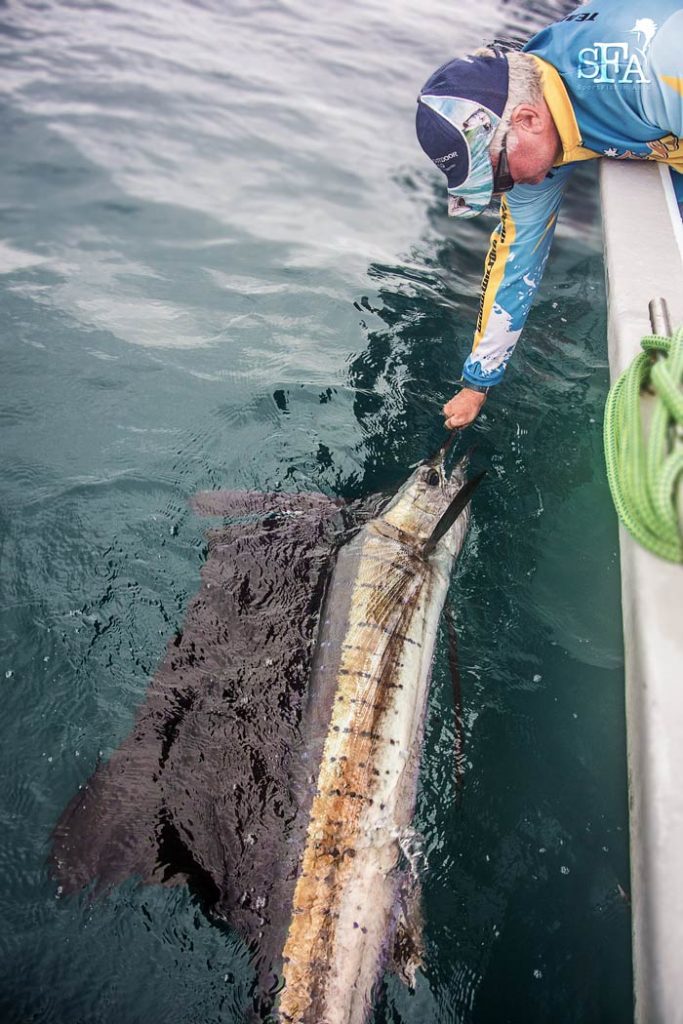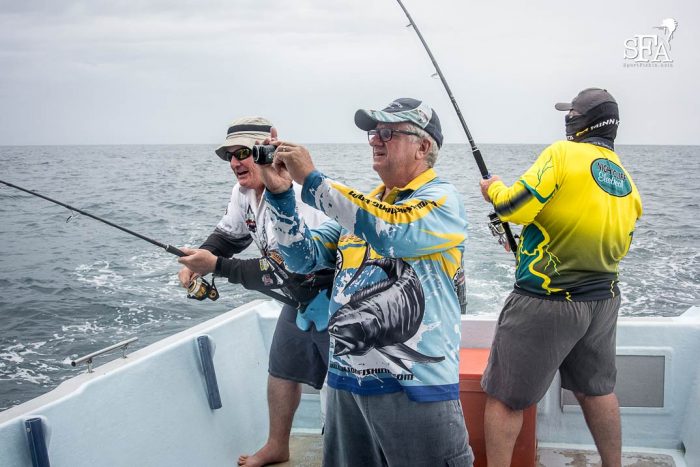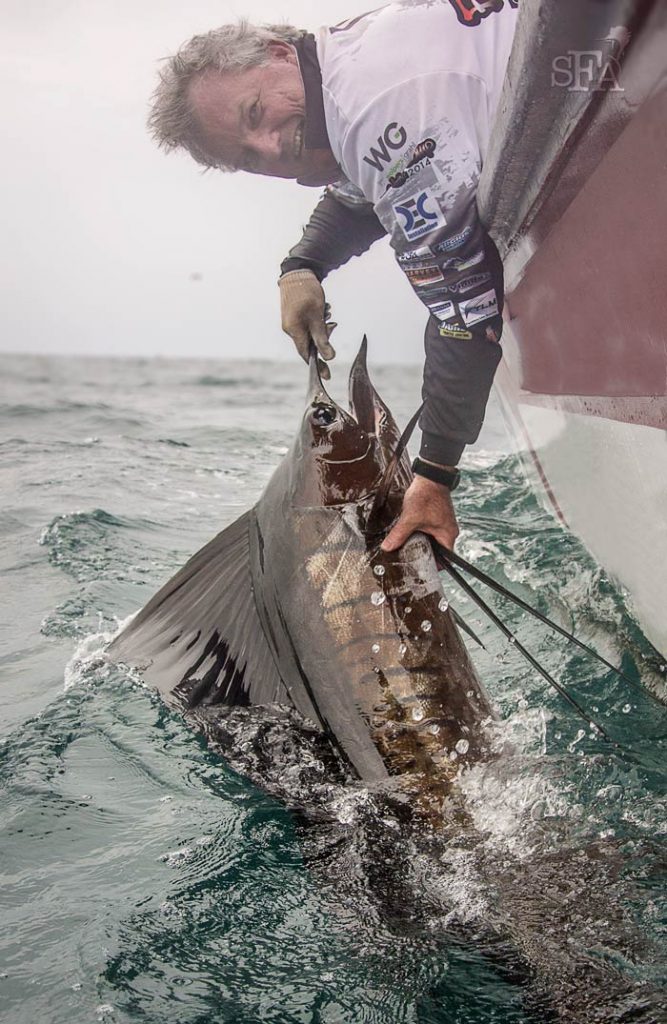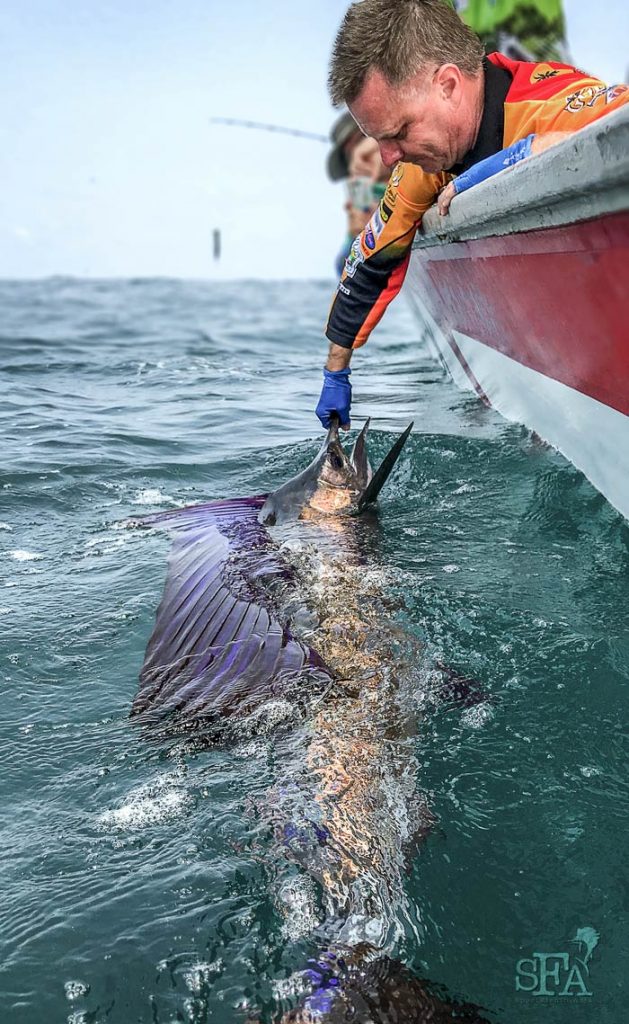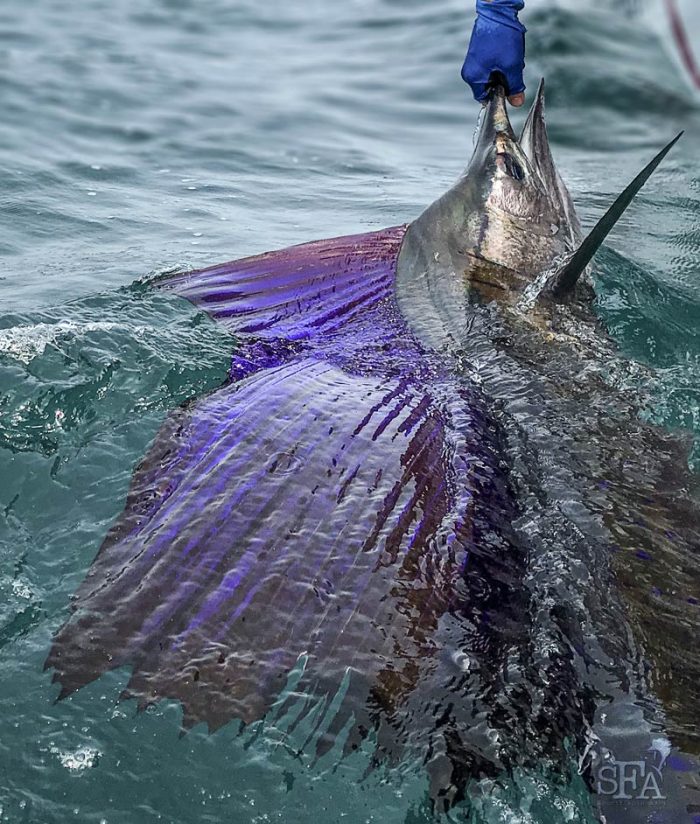 It was tough going on day 3 with the fleet having to work hard to look for fish. The sailfish appears to have been on the move the past couple of days and the unstable weather was not helping.
One of the highlights of the day was when Anthony caught a toothless narrow-barred Spanish mackerel.
These fish are known for their razor sharp teeth so its always a curiosity when one without any teeth is caught.
As a matter of fact, we have caught a number of toothless Spanish mackerels over the years. No one appears to have any good explanation why they are toothless. Are they born these way? Did they lose their teeth? Are they a subspecies (I think not likely)?
Day 4 was painfully slow and to our exasperation, we dropped the only sailfish that took our bait!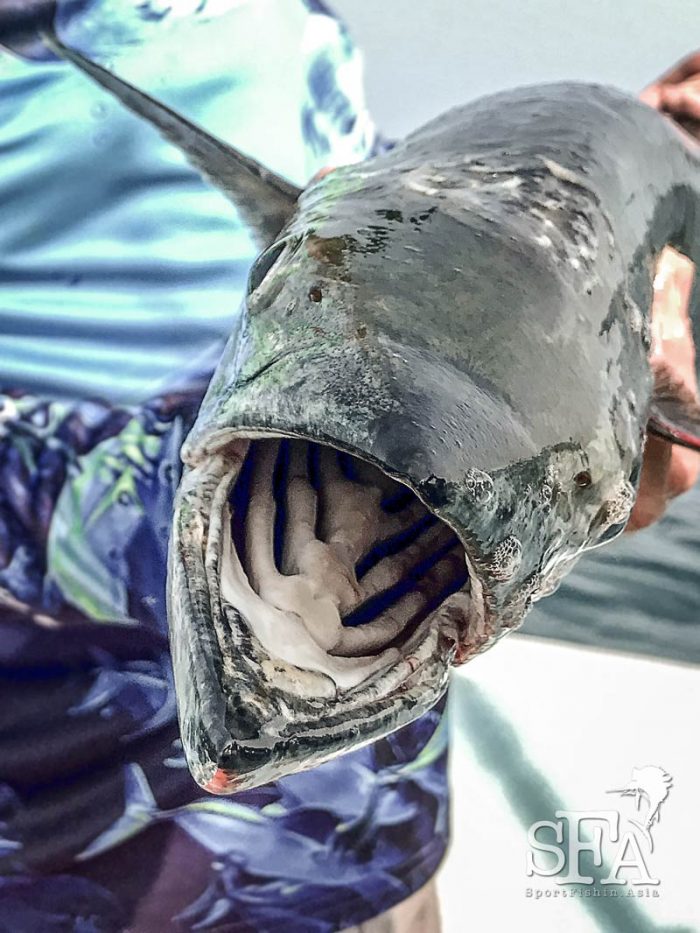 Find out more about fishing in Rompin or request quote, CONTACT US.