It is the maiden trip for sailfish to Kuala Rompin for this four fishing buddies from Jakarta.
Serious anglers but also full of fun they are a real jovial bunch.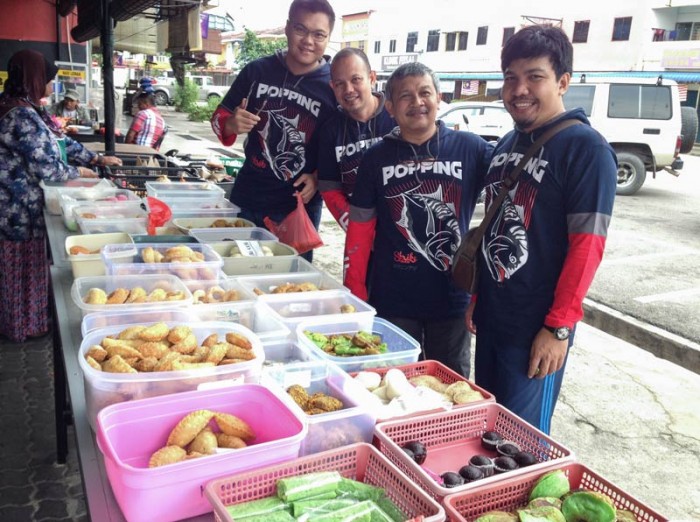 After breakfast packing some traditional Malaysian "kuih" dessert to snack on board the boat.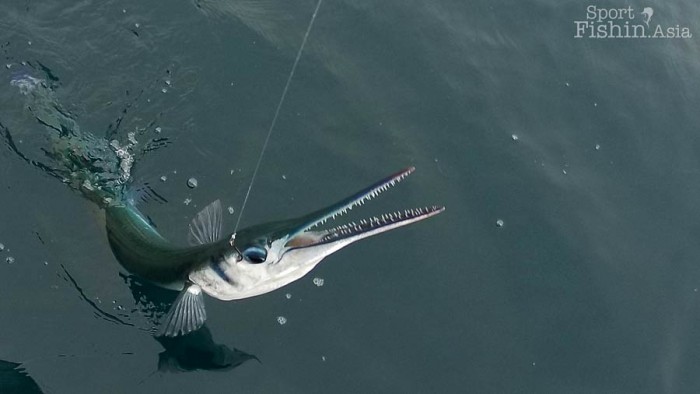 Wrong marlin, a garfish aka Singapore marlin came on board early in the day.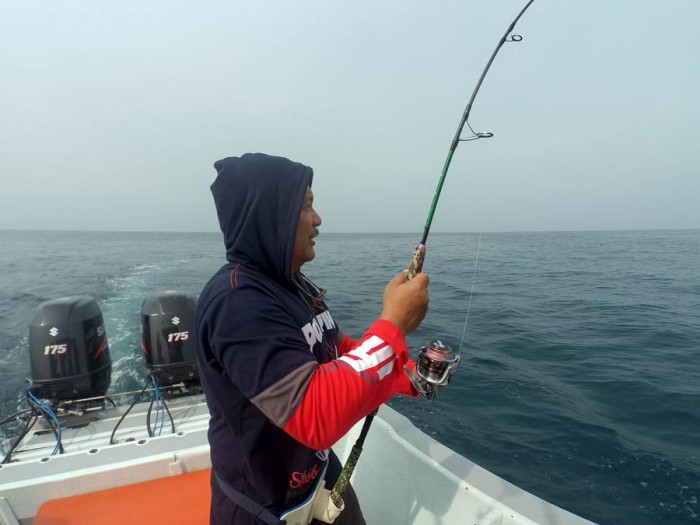 Chandra is the first onto a sailfish at 10am.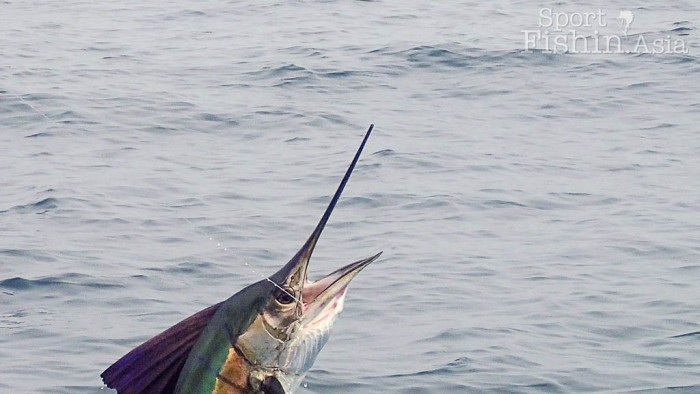 Chandra's sailfish breaching the surface

Furious fish