JEREMY WADE THE EXTREME ANGLER IS BACK IN SEASON 2 OF RIVER MONSTERS. For all you fish-heads out there make sure you don't miss the episodes Sunday nights at 22:00 hrs.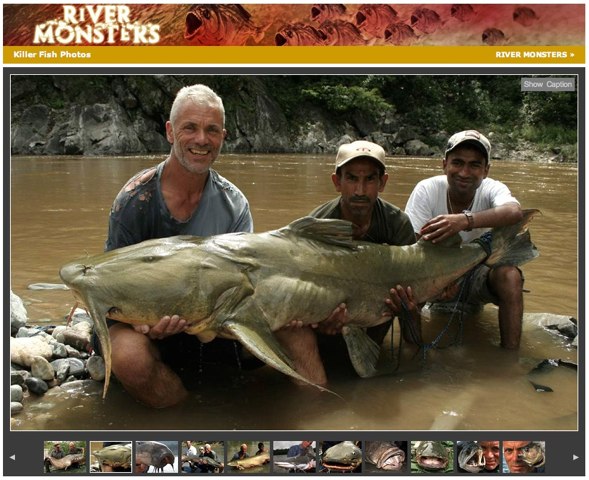 Some of us may just be catching season 1 though. Check out your local listing or watch video clips on the Animal Planet-Discovery or discoverychannelasia.com.
Here's an funny preview on youtube.
Scenes from Season 1 of River Monsters on Animal Planet TV.