An exciting event is happening in Malaysia for its angling fraternity. The Rapala Fishing Seminar 2010 which I believe may also be the first of its kind to be held in Malaysia.
Guest speakers at the seminar include:
Rapala: Aku Valta
Storm: Hiroshi Takashi
VMC: Rodolphe
Sufix: Miriam Lee
Okuma: John Bretza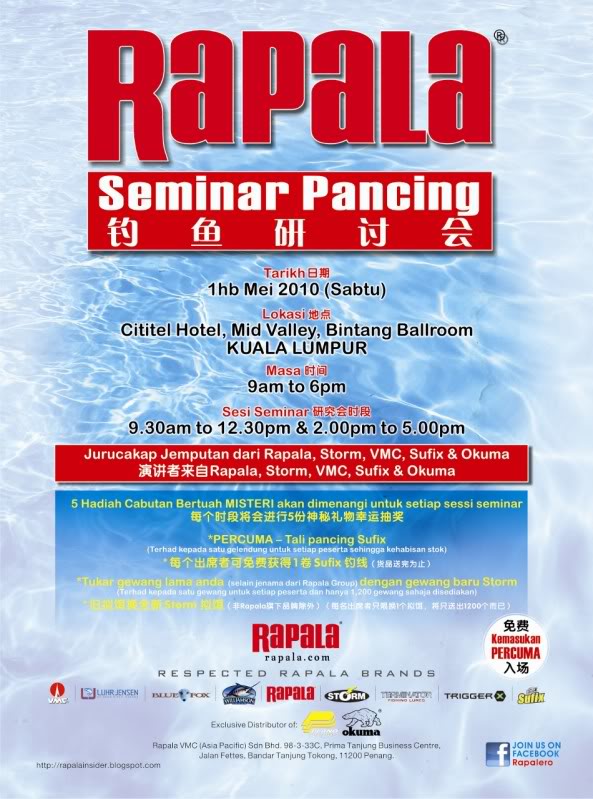 Information we have at the moment remain sketchy. We are not certain what the presenters will talk about though we can assume new products will be introduced.
We also know there will be seminar booths at the seminar but not sure if there will be other exhibitors present.
Other highlights include:
Free door gift – spool of Sufix Line
Exchange your old lure (non Rapala group of brands) for a brand new Storm Thunder Crank Madflash 8cm (TCM08/GFR)
5 mystery lucky draw prizes to be given away for each session [limited to 1 per participant while stock last (1,200 sets)]
Each seminar is scheduled to last 2 hours. Registration is at event venue and admission is free.