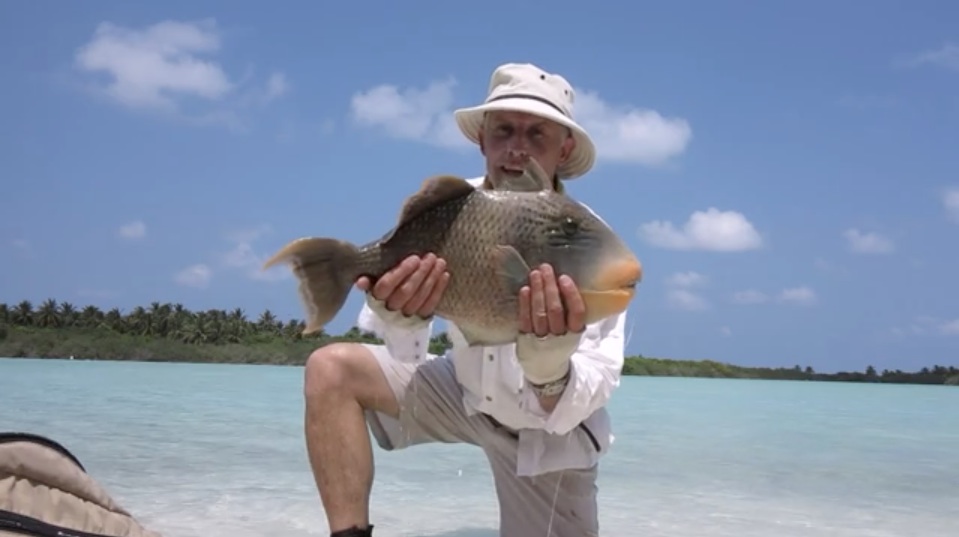 Mike Stevens who was on his first trip to the Maldives with us recently caught and landed a beautiful titan triggerfish on a clouser.
He manages to setup his camera to film the action all on his own complete with live commentary. Yup, he is one cool dude.
Watch his video here http://vimeo.com/64205518
Mike owns and manages a fishing magazine in Tasmania called Tasmanian Fishing and Boating News 
Titan triggerfish (Balistoides viridescens)

The titan triggerfish, giant triggerfish or moustache triggerfish is a large species of triggerfish found in lagoons and at reefs in most of the Indo-Pacific.

They pack a nasty bite and can be very aggressive especially when protecting their nest.