What a way to end the 2015 sailfish season, with our guest from Japan landing one of the biggest sailfish of the season.
A fitting finale indeed to a great sailfish season for us. Many thanks to all our guests who chose to fish with us. We believe everyone had a good time and took home some great memories with them, with some moments permanently etched into their memories for the rest of their lives.
Obviously, it cannot be smooth sailing all the way as we encountered some hiccups along the way.
I hope they will feedback to us if there're anything about their experiences with us that we can improve.
Our deckie put this sailfish at around 50kg (110 pounds). I think it's more like 40kg (88 pounds).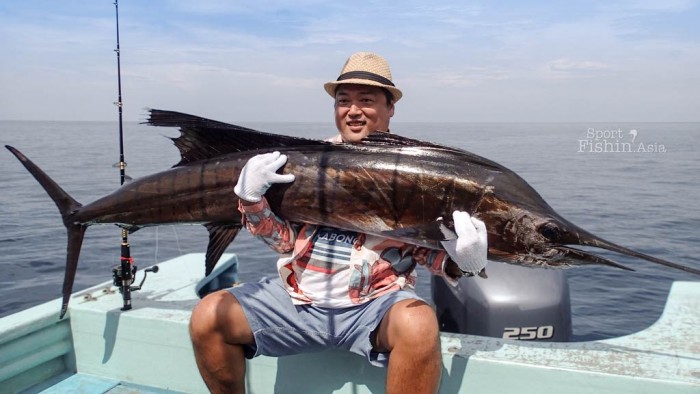 Rod: PENN Spinfisher Classic
Reel: PENN Battle II 6000