Well, it looks like mother nature pulled a fast one on us.
On October 30th and 31st the sky turned black, strong winds and rough seas kept most boats in the dock in Kuala Rompin and the rest of the east coast of Peninsular Malaysia – signalling the arrival of monsoon.
Three days after that, and until now (10 days later) it is all generally calm and nice. Demonstrating again the unpredictability of the weather these days.
Can't complain though as it allowed our last two groups of guests to fish in comfort and have a great time on the waters.
Take in nature's light-show below…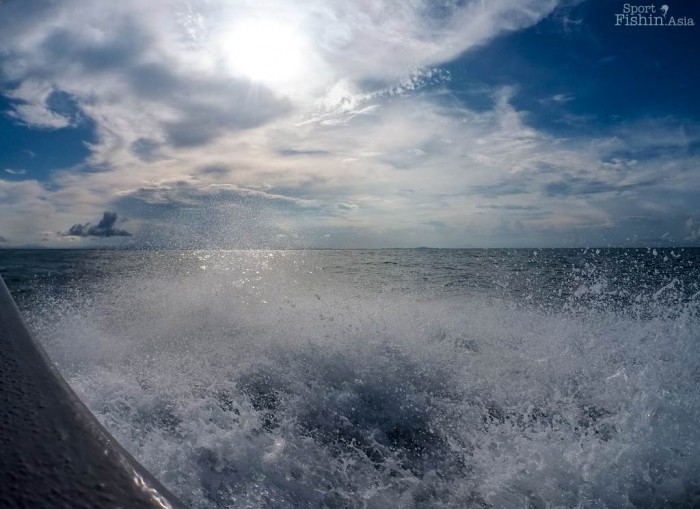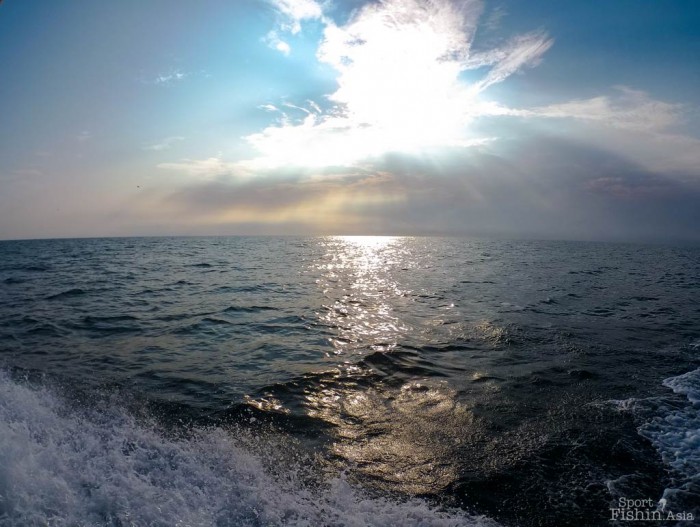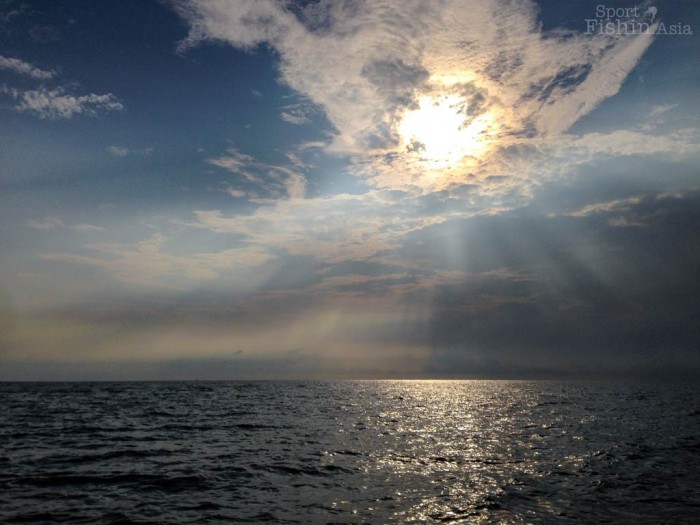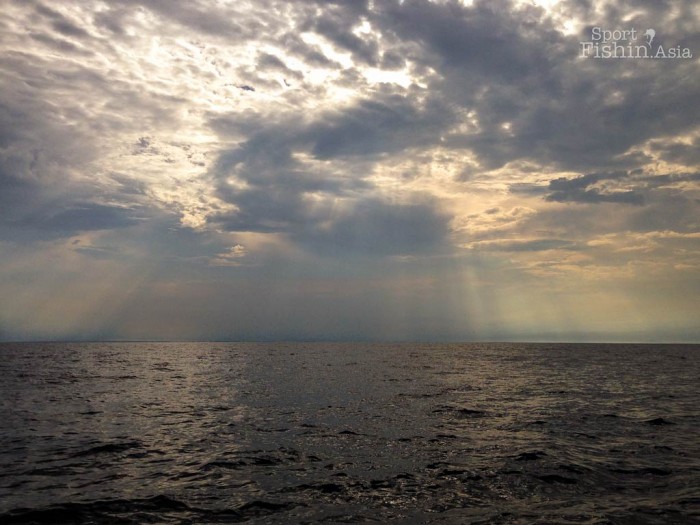 Hard to get clearer skies anymore than this…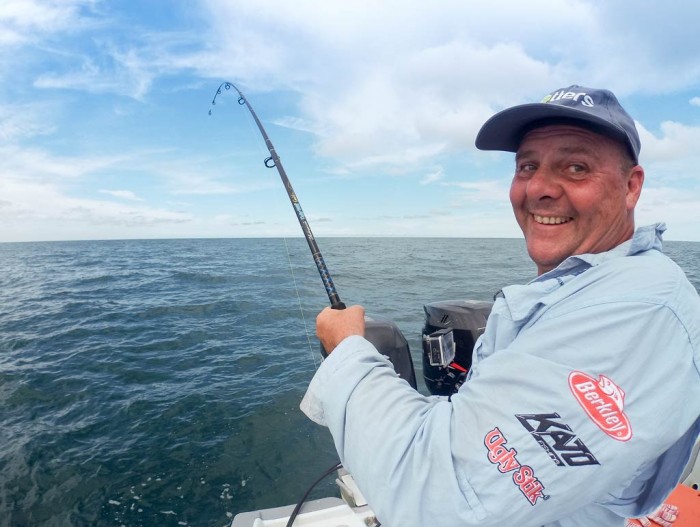 Steve, above, hooked-on and enjoying himself under beautiful skies.
Watch Steve Darcy fishing for Rompin sailfish with us in this video.