(Main photo above: Sailfish in pursuit of a teaser)
Fly fishing is one of the most exciting ways to catch a sailfish. It may not be for everyone, but for those who pursuit this challenge the action is heart pounding when it all happens.
Seeing a dark shadow approaching the trolled teaser and finally hitting it from behind or side swiping it gets the adrenalin flowing.
Everyone springs into action.
While the crew teases the sailfish (often more than one) closer to the boat, the angler gets ready and tries to calm his nerves.
That will be followed by a lot of shouting adding to the thrill…
"Coming! Coming!
Behind my teaser!
There!
Here!
CAST! CAST! Strip! Strip! STOP!
Strip! Strip!
Where is it?! Is it still there?
There! There! It is following your fly!
Wait! Strip! Wait!
STRIKE!! STRIKE!!!"
Wow, just writing that makes me picture all the action again and makes my fingers twitch!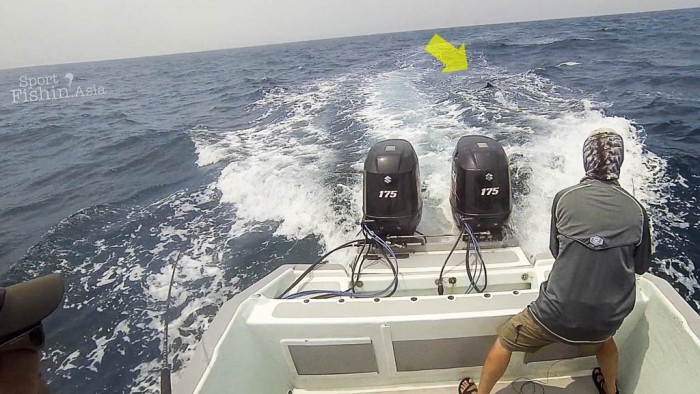 Spot the fin. Arrow points to sailfish chasing the teaser. Teaser man (JW) bottom left corner working a teaser.

Teaser man cum guide helping angler spot sailfish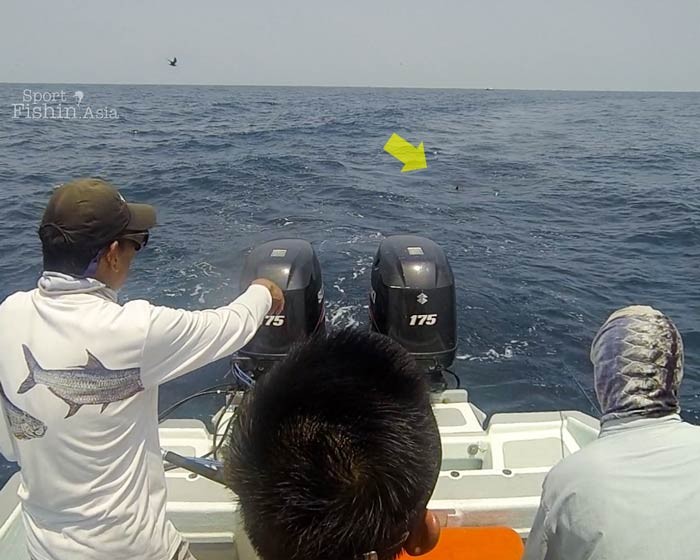 Video screen grab of the action.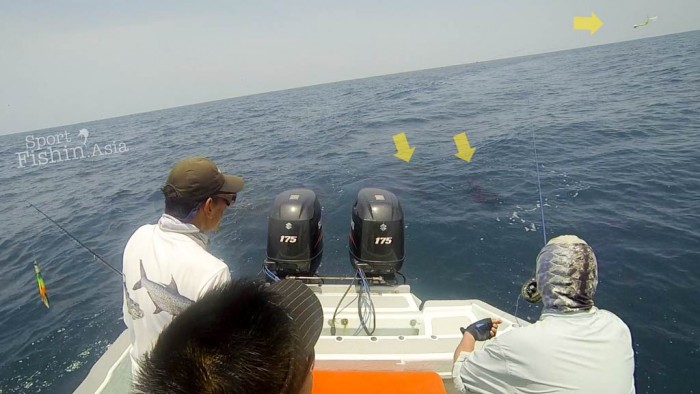 Silhouettes of two sailfish but fly is in the air.
Will upload some videos of Kuala Rompin's sailfish on fly action as soon as possible.
Come fish with us in Kuala Rompin!
Should you have any questions, wish to make a booking or enquire about available dates, please
contact us
.