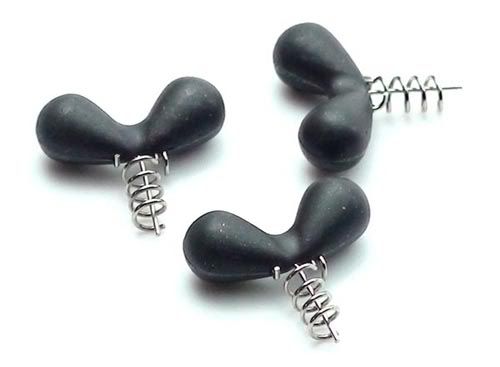 No, they are not corkscrews for your wine bottles. Yes, they will make your fishing lures look like they have overgrown testicles. Actually, what they are designed to do is to make the lure especially soft plastic, like swim baits or the Berkley Hollow Belly, swim true and straight. It minimizes the chance of the soft plastic from swimming sideways or even upside-down when we reel-in at less than ideal retrieve speeds.
Another thing that happens when we bounce the soft plastic off the bottom is still keeps the lure in an upright position. Perhaps making the lure presentation more natural. For those unawares, bouncing lures off the bottom make our lures look like shads or worms feeding on the bottom. And if there is a predatory fish lurking nearby WHAM! Irresistible!
The body shot will also work for other soft plastics like worms. Check out the following videos to see how giving balls to your lures works and see them in action!