Fishermen the world over use frogs as bait, be it dead, alive, or fake. Obviously it started off as using real frogs and in the recent years artificial frogs came into the picture, at least those that works in a regular fashion. Lots of fish just snatches them off the water surface especially Bass and in Asia, Snakeheads. But many cringe at the thought of having to kill/bash/maim/pierce a living frog.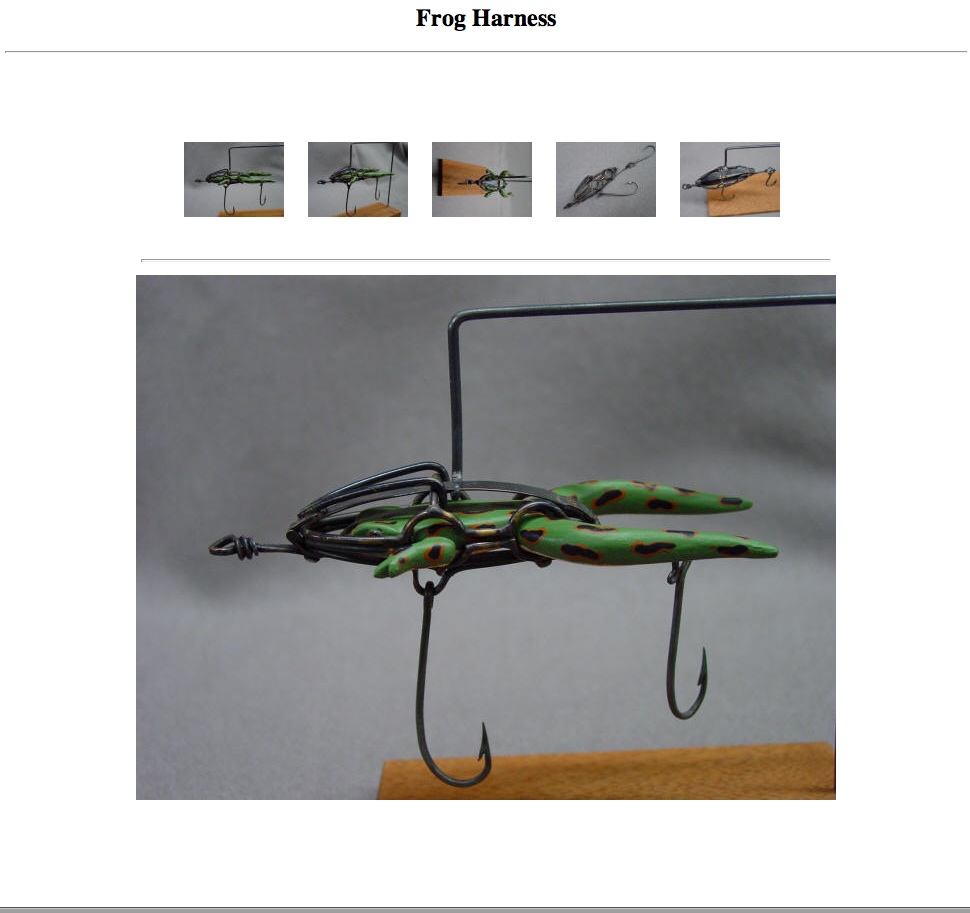 So how do people rig their frogs? One of the strangest method I've seen is by using a Frog Harness. This method doesn't kill the frog but it certainly looks strange. Actually getting a living frog into a harness may proved to be "interesting" in itself. In fact it kind of look like a torture machine of some sort (source Diamond Braid Lure Co). There are, of course other frog harnesses which could be classics by now. I really don't know if anyone has ever caught fish with these!
Using real frogs as bait, the frog should be small. A large frog is next to worthless. They can be hooked through the lips, from the bottom up, avoiding the artery in the center of the top of their heads, which will keep the frog active in the water through its efforts to right itself from a slightly overbalanced position. Other than lip-hooking, is putting the point through the heavy muscle of the hind leg. This does little injury to the frog, holds it securely, and yet allows it freedom of movement. Another is simply a piece of string tied firmly around the forepart of the frog's body. The hook is slipped under the skin.
In many parts of Asia, frogs can be easily purchased from either a tackle or aquarium shop. There seem to be a debate as to where the businesses acquire their stocks from. [Read more…] about Why are frogs important to anglers and the environment?