Mention Barramundi fishing and where does one's mind wander off to? Fishing the estuaries or impoundment somewhere in Australia I would imagine. But this is in Thailand. And the difference could be non-stop fun! The location is Boon ma farm. Yes, it's a farm. A Barramundi fish farm to be exact. What you'll find at Boon ma are endless ponds offering endless lure casting fun.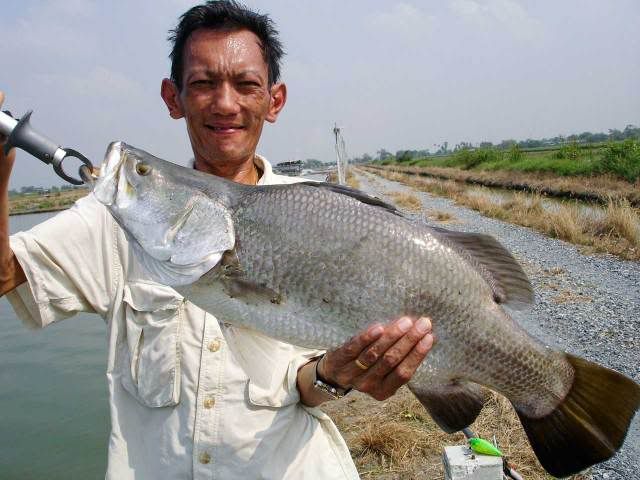 Boonma is located some 80 km east of Bangkok in the Bangkapong district of Chacheongsao Province. Forget about getting a cab to bring you here. Even if you have a map. Yes, there are no tourists here. Not a farang in sight except those guided ones fishing the ponds. And unless you have the service of a fishing guide, your transport will have to wait for you throughout the session.

Good sized fish on light tackle

"Foul-hooked" this fish by the lure it was already hooked on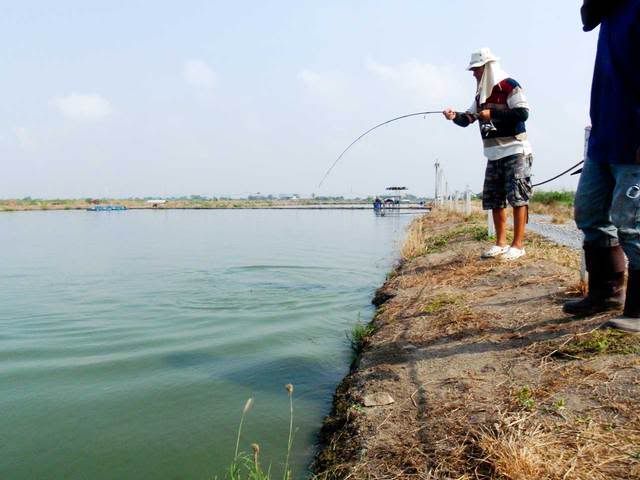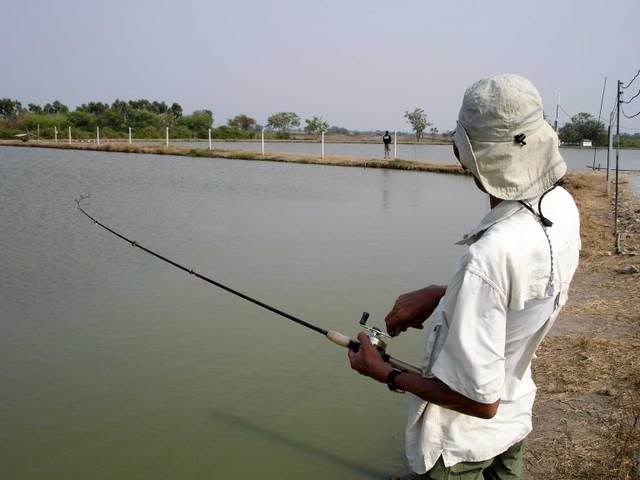 Nice cold towel comes in handy later in the day. The place is fairly windy throughout most of the day though being near to the coast.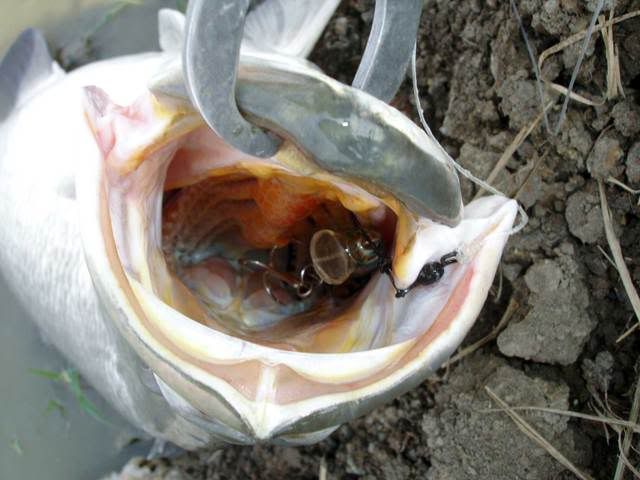 Trademark vacuum feeding habit of a Barramundi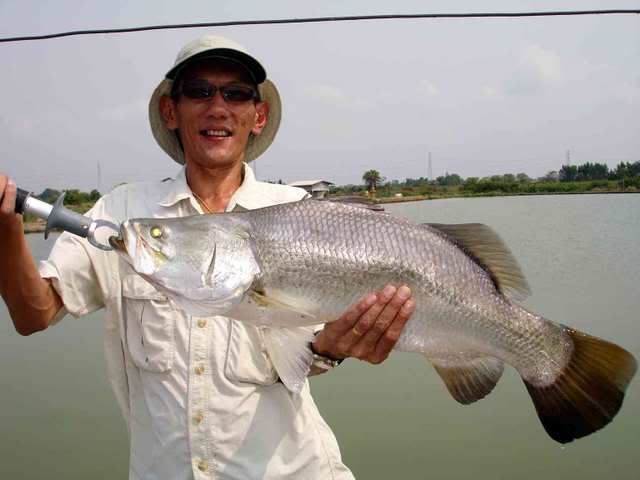 Some of the tackle and lures used
The fishes at Boonma are bred and sold to the seafood industries and you can be assured of catching healthy fishes that gives a good fight on light tackle. 2 kg fishes are considered small at Boonma and ponds containing fishes of these sizes are normally not fished. Fishes of more than 9 kg are commonly hooked but the most hooked fishes average 4 to 7 kg. Waters in the farm are slightly brackish but clean.
The owner (who only speaks Thai) allows fishing at selected ponds at the farm. Getting to fish the "choice" pond or two will increase your fun doubly. And having a Thai or Thai speaking guide helps a lot here. A handler will be around to handle a hooked catch as they take good care of the fishes. Only barbless hooks are allowed on lures to ensure easy unhooking and minimize damage.
Although the fishes here will take almost any swimbaits including poppers and soft plastics, be sure to find out the type of lures that are most effective at Boonma to maximize the fun. Fly fishing are also allowed but again, barbless hooks only.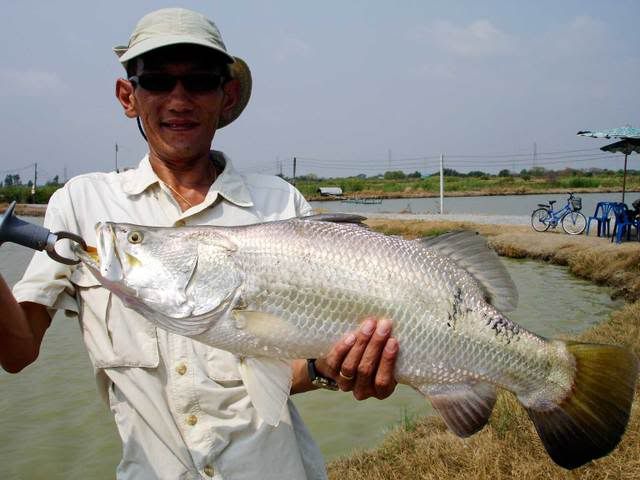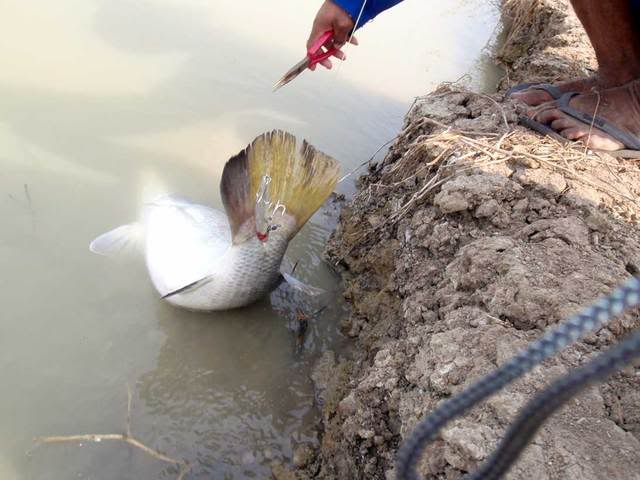 Caught only using the leader! How did that happen?!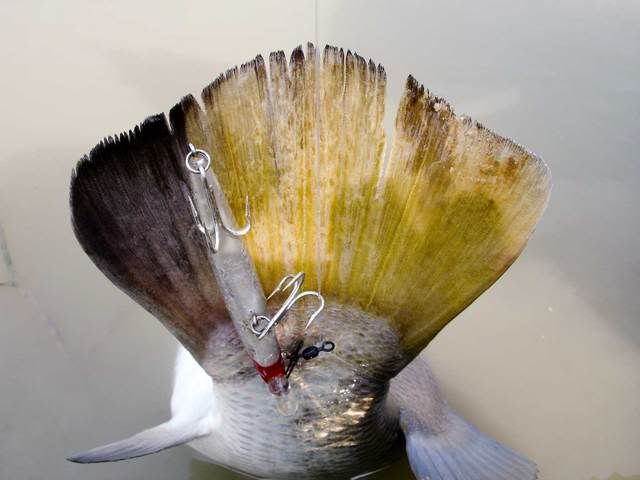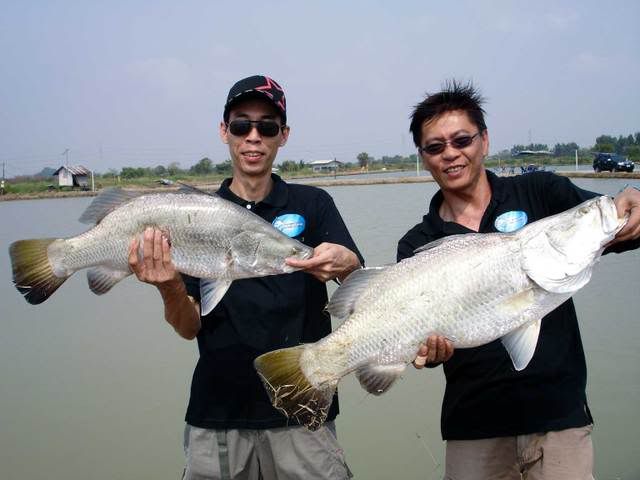 Double hook-ups are not uncommon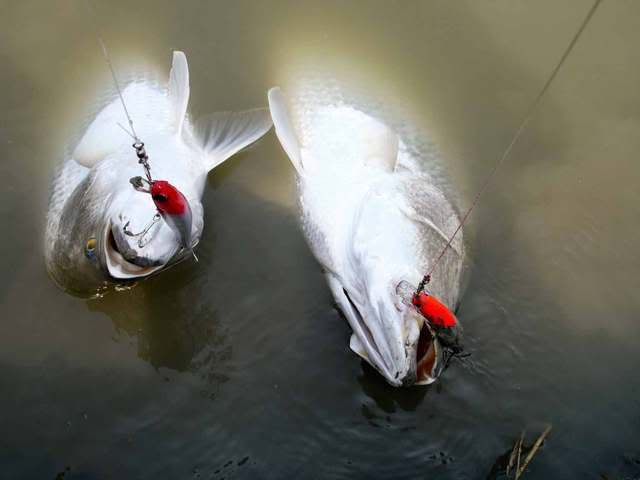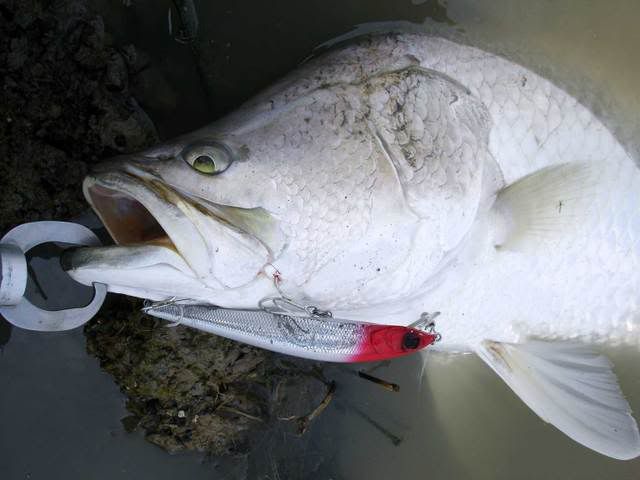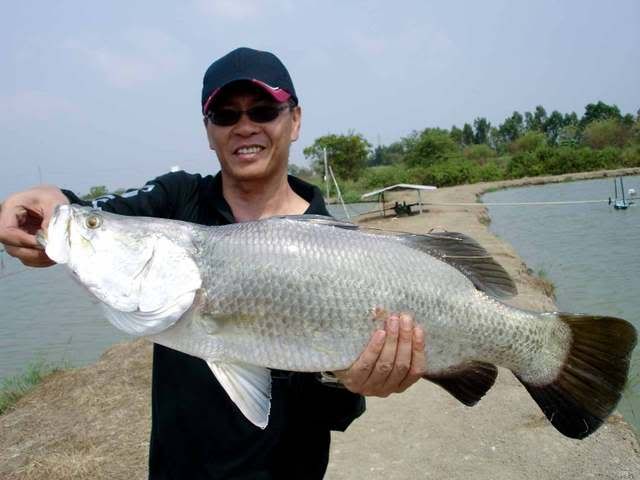 Hooks bent open, straightened spilt rings are common. A testament to the good health of the fishes.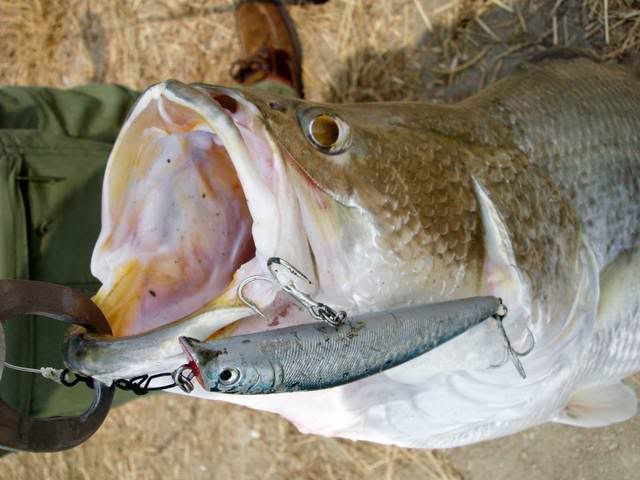 Fishes caught purchased for 120B per kg in this instance (subjected to operator approval and terms)