In recent times, consumers are spoilt for choice when it comes to choosing the right digital outdoor video cameras. And they are now fairly affordable too. Those of us that partake in outdoor activities like fishing should naturally look at sturdy waterproof still and video cameras.
I cannot image any fisherman would go out there to fish and not have a camera with him. I assume you are a responsible fisho and release most of your catch. The only way to relish the moment and relive catching those lunkers is to capture your gorgeously lurid footages with a camera.
Sports or designed-for-outdoor cameras may cost a little more but there's that peace of mind and the option of getting that special scene. I prefer not to worry about my equipment. Not when it rains. Not if someone steps or sits on it. Not if I accidentally drop it. Let me focus on whatever it is that I'm out there to enjoy and when I need the camera I can just whip it out knowing that it will be working.
While I have not come across a manufacturer that has designed a digital video camera targeted specifically to fishermen like us, the four listed here seem perhaps among the best options to date.
They are not listed in any particular order. Buyers may want to check the manufacturer's specification to ensure it suits their intended application.
GoPro HD Hero 960 (Price US$179.99)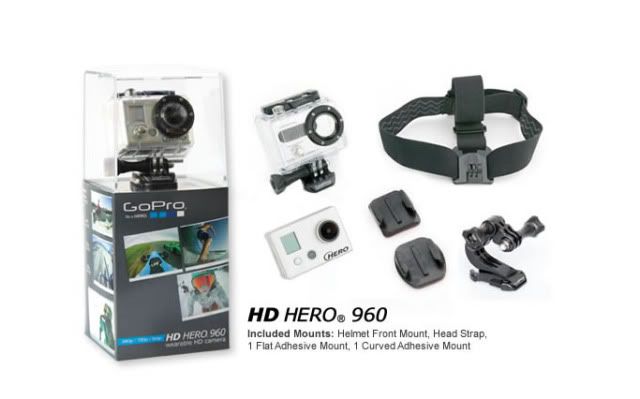 GoPro claims to be the world's best selling wearable HD cameras for sports. They have different models for varying activities like biking, motorsports, kayaking, climbing, surfing, etc. No fishing in particular but I guess it can be adapted for our use.
Specifications in brief (those that matters most anyways)
• Shoots HD + still
• Waterproof (up to 180 feet/ 60 meters!) with housing
• Shockproof
• Bombproof!?
• SD/SDHC
• Wide angle
• Comes with a few different mounting options
More details GoPro
LIQUID IMAGE SCUBA SERIES (Priced around US$200)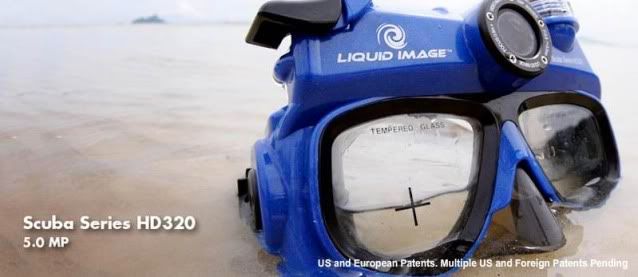 This as the name implies and also you can see from the photo is more for our scuba diving friends. It wears as their scuba mask and will free their hands which I guess is a good thing.
Specifications in brief
• Shoots HD + still
• Waterproof to depth of 130 feet / 40 meters
• SD/SDHC
More details Liquid Image
KODAK PLAYSPORT VIDEO CAMERA (Priced around US$150)


Specifications in brief
• Shoots HD + still
• Built-in image stabilization
• Waterproof to only 10 feet (Still OK for fishing)
• LCD glare shield (quite nifty as it eliminates the problem of not being able to see what we're shooting under the sun's glare)
• SD/SDHC
More details Kodak
SANYO Xacti DMX-CA100 (Priced around US$440)


Perhaps the sexiest looking among the four models featured, Sanyo's new Xacti DMX-CA100 promises true high quality HD video.
Specifications in brief
• Shoots HD in 1080p video at up to 60 fps + 14 megapixels still shots
• Waterproof to only 10 feet (which is OK for fishing)
• SD/SDHC
• Available in in striking black, yellow or pink. If that matters to you.
More details Sanyo
What are you currently using? Any of the above? Share your photo and video link with our readers.