I recently acquired a Gary Loomis designed Temple Fork Outfitters Signature Series rod. It's a 3-piece medium heavy rod rated at 8-17 pounds.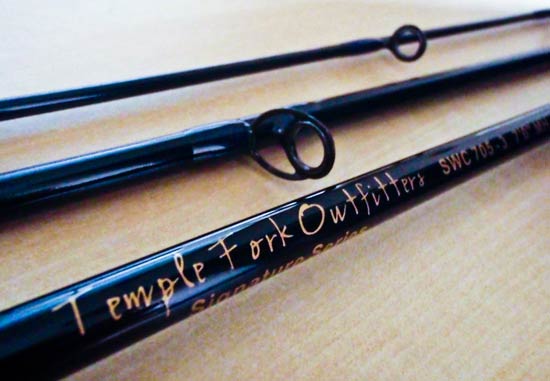 Fished it for the first time with 14 pounds Berkley FireLine Fused Crystal braided line on a recent offshore trip and was lucky to catch a couple of Narrow-barred Spanish Mackerel (Tenggiri) with it. The biggest being 4.5 kg (10 pounds) on that day. No monsters but still great fun.
Bigger Fish? No Problem, Well Almost.
The rod would not have had any issue handling bigger fish as demonstrated alas briefly, when it was connected onto a Sailfish. I had to go a complete circle around the boat as the Sailfish fought it's way back to the stern, starboard side, went under the boat and exited the port side on the opposite end and shot off. Unfortunately, the fight ended prematurely as the drags on the Abu reel literally melted from overheating causing the reel to seize and snapping the line as a result. Too bad there was no carbon fibre drags in stock when I replaced them recently. It could have been a different story otherwise.
Here's a short video of the new TFO 3-piece rod in action bringing in one of the smaller Spaniards.

Video credit: Alan Y