Here is a great chance for those of you from Malaysia, Singapore and Brunei to take home a set of PENN rod and reel. But hurry, this is the last of the 3 months contest. Gears worth up to RM15000 or about US$5000 is up for grabs, every month.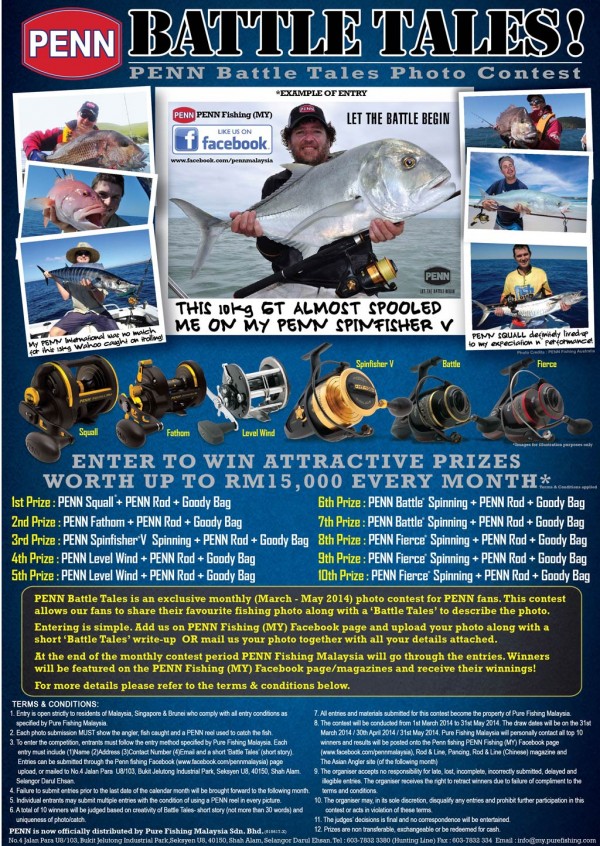 See the above for details (click to enlarge) or go to PENN Fishing on Facebook for details and to post your winning photos.
Seriously guys, you don't want to miss this.