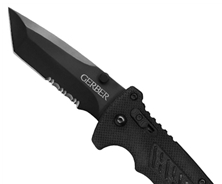 This guest post is by Cade Knotts.
There are several things to consider when identifying which fishing knives to take on a fishing trip. One is what kind of fish and how large the fish are that you will fish for. A small fishing knife is very tedious to use on big fish and a large fishing knife is very cumbersome to use on smaller fish. Obviously, if you will be fishing for large and small fish, then you need to have an assortment of fishing knives.
Stainless Steel Blades Make for Good Fishing Knives
A good fishing knife typically has the durability and strength of a quality hunting knife. Another consideration has to do with the type of blade. Usually, a stainless steel blade is desired in preserving sharpness for extended periods of time and for its strong resistance to rust. Fishing knives are exposed to mud and water as much or more than just about any other kind of knives.
Use a Serrated Knife
A great fillet knife will have a tempered blade that will cut smoothly and thinly without having to use undo force. The ideal knife to have will probably be serrated toward the handle. Having a serration and a smooth sharp blade is extremely helpful when cutting through tougher sections and bones of larger fish.
Folding Knives are the Safest
Folding knives are usually considered to be a little safer, particularly if your tackle box happens to be unorganized. Once you have identified each of the characteristics you want in a fishing knife and the size specifications required by the types of fish you will be fishing for, you are able to choose which knives to take. There are numerous knife manufacturers out there that make excellent fishing knives.
You Can't go Wrong with Benchmade and Gerber
Benchmade knives are always high quality and they have a huge selection of specialty knives, including knives for fishing and hunting. Some diehard fishermen swear that Gerber knives are the best fishing knives. They claim the Gerber Gator Fillet Knife is unsurpassed in quality and performance as a fishing knife. One version comes with a 6 inch blade while the other comes with a 7.5 inch blade. Needless to say, there are numerous other manufacturers that make excellent fishing knives.
The Right Equipment is Essential
Having the right kind of equipment is essential to having a successful fishing trip. Each serious fisherman has an array of tools that he is very attached to and religious about keeping in his tackle box. Fishing hooks, various weights of fishing line, lures of varying colors and brightness and a back-up reel are  all typical tools of the trade that most  fisherman have in their bag of tricks. Add to those goodies needle nose pliers, fishing scissors, a flashlight and at least one high quality fishing knife and you are off to the races with the right kind of equipment.
Some Fishing Tools and Equipment is Subjective
Much of the other equipment will have to do with personal preference, style of fishing and the folklore that a sportsman's mentor taught him or her. My father, who used daredevils for trout fishing would always have a bottle of red fingernail polish in his tackle box. Whenever he purchased a new daredevil, he would put a small dot of the red polish on the tail end of the daredevil. When he would real in the lore, he would pause briefly every three turns. He swore that the fish would strike more often thinking that the perceived minnow was wounded and bleeding.
Half the fun of fishing is in having the right type of equipment that is so important in catching, cleaning and processing the fish. If a dog is a man's best friend, a well stocked and carefully thought out tackle box must surely be a close second. Strategically located among the contents of that tackle box will be at least one quality fishing knife.
Author Bio:
Cade Knotts is a writer for BladeOps. When he isn't writing; Cade enjoys hunting, fishing, camping, and everything outdoorsy.