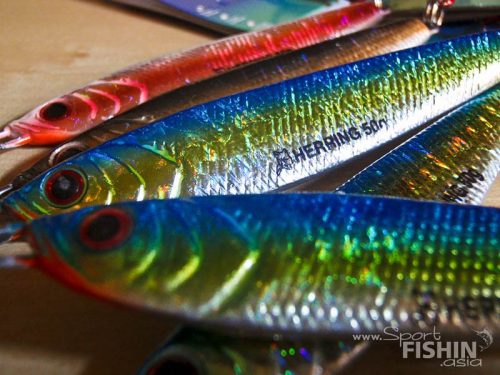 When I received a text message from Nick of Tacklebox that stocks of the no-longer-in-production Blue Fox Herring Jigs have arrived, I just had to get some. Especially since I have an off-shore fishing trip planned for next week.
The first time I came upon the Blue Fox Herring Jig must have been sometime around 2007. The thing about these metal jigs are they are relatively cheap and very effective in catching fish.
Cheap and Good
Once in a while we happen upon fishing tackle that are not of the highest quality but they work like a charm. And that is the most important. It is not what we angler thin but rather what the fishes' opine.
The Blue Fox Herring is a fast diving slightly curved jig with highly-reflective scale pattern. It's shimmering action attracts many saltwater species and is designed for vertical jigging in deeper waters.
The Herring is equipped with a high-quality VMC treble hook. You can use it as is but some anglers prefer to re-rig with single jig hook.
A pity it is being discontinued. What good memories do you have using the Blue Fox Herring Jig?