UPDATE: May 2012

I've seen the AW100 in action for a couple of months now and I like what I see so far. Picture quality is decent with nice colour reproduction. A huge improvement over the aging Olympus Tough that I have been using. There is hope yet for compact waterproof cameras!
Better late than never.
Nikon introduces its first tough camera. Joining the increasingly crowded tough waterproof outdoor camera market. [Pssst, Canon, when are you coming out with a replacement for your dinosaur D10?]
Which is good news for us outdoorsy type who also happen to like catching fish with a pole, line and hook.
The camera promises the basic prerequisite of a tough camera such as waterproof (10m/33ft), shockproof (up to 1.5m/5ft) and freezeproof (down to -10°C).
Newer traits found in the latest tough models can also be found on the Nikon AW100 such as built-in GPS, an electronic compass and built-in map (cool, marine/lake maps too?)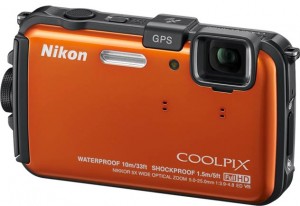 The camera boasts good low-light shooting capabilities as well as adapting to underwater light with its 16 megapixel back illuminated CMOS sensor.
Won't bore you with all the other features except to add that the AW100 is available in orange, black and you can find out more if you want by clicking on the link below.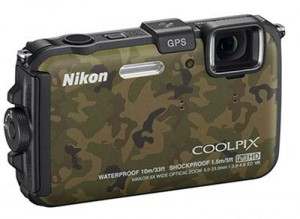 Oh look! There's even a camouflage model for all you who can't wait to lose it in the woods! One moment you lay it on the ground and the next moment "Hey! Where did I leave the camera?"
The Nikon Coolpix AW100 is priced at $379.95 US