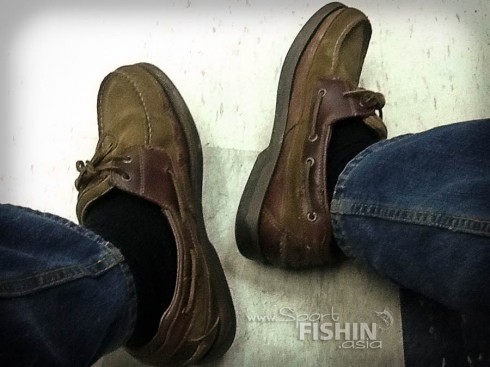 Check out the photo. Those Sperry top-sider boat shoes are three years old and I wear them a lot. They've turned out to be pretty tough and still look good.
Just last week I was wearing them on a 5-day saltwater fishing trip (the only pair of shoes I brought) and this week I'm wearing the exact same pair to office meetings and boardrooms! And I repeat this routine very often.
They have proven to be comfortable and the non-marking, non-slip soles are just great. They get wet all the time and don't seem to be a problem.
The only places I don't wear them to are into the jungle and to the flats!