THE CREME DE LA CREME of spinning reels, the flagship of Shimano fishing reels which many angler salivate over is about to see a new line-up since 2007.
Known for its near impeccable build, smoothness and power, the Shimano Stella is a must-have or on the wish-list of almost every serious sport fisher. Some swear by it especially if they target tackle-busting fishes such as the giant trevally.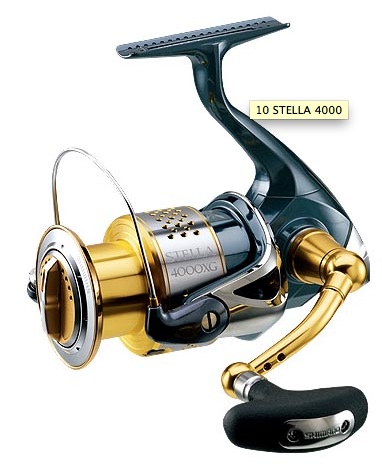 The new models features extra smooth & high powered (oversized) drive gear.
The X-Ship gear system allows for closer meshing of the gear promoting durability by reducing wear, increasing performance and makes for smoother operation.
The new models boast precision machine cut super magnesium and aluminum body allowing increased strength, rigidity and making the reels lightweight.
Shimano's super rust proofing surface treatment EI system is designed to keep the Stella going in the harshest of conditions.
Other notable features include easy maintenance, full floating shaft, smart form handle, AR-C lightweight spool, and stress free bail system.
The new Stella will be available in Japan in March. No news about other market release dates but it will normally take months unless you are able to buy online (for those who just can't wait).
I'm wondering if the Stella FD or the older range models will see a drop in price?
A video from Shimano TV on the  Shimano Stella. You'll enjoy it more if you understand japanese. It does however shows the workings of the new drive gears which may be interesting to watch.