Why not all the above?
Clothing made for fishing
Many anglers generally do not care much about what they put on when venturing outdoors. Any old shirt or T-shirt that they normally would not wear will do. I am guilty of being one in the past. After all, who's going to be looking at us right? It's not like there is going to be some hot chick going by while we reel in that lunker!
But what if these clothing not only makes us look more presentable but are actually functional as well? First off they normally have at least more pockets on the shirt than your old "All they got me was this lousy…" t-shirt.
Then most will be made of very comfortable materials. We are going to be out in the elements for many hours after all if not days. We might as well feel good in our cloths.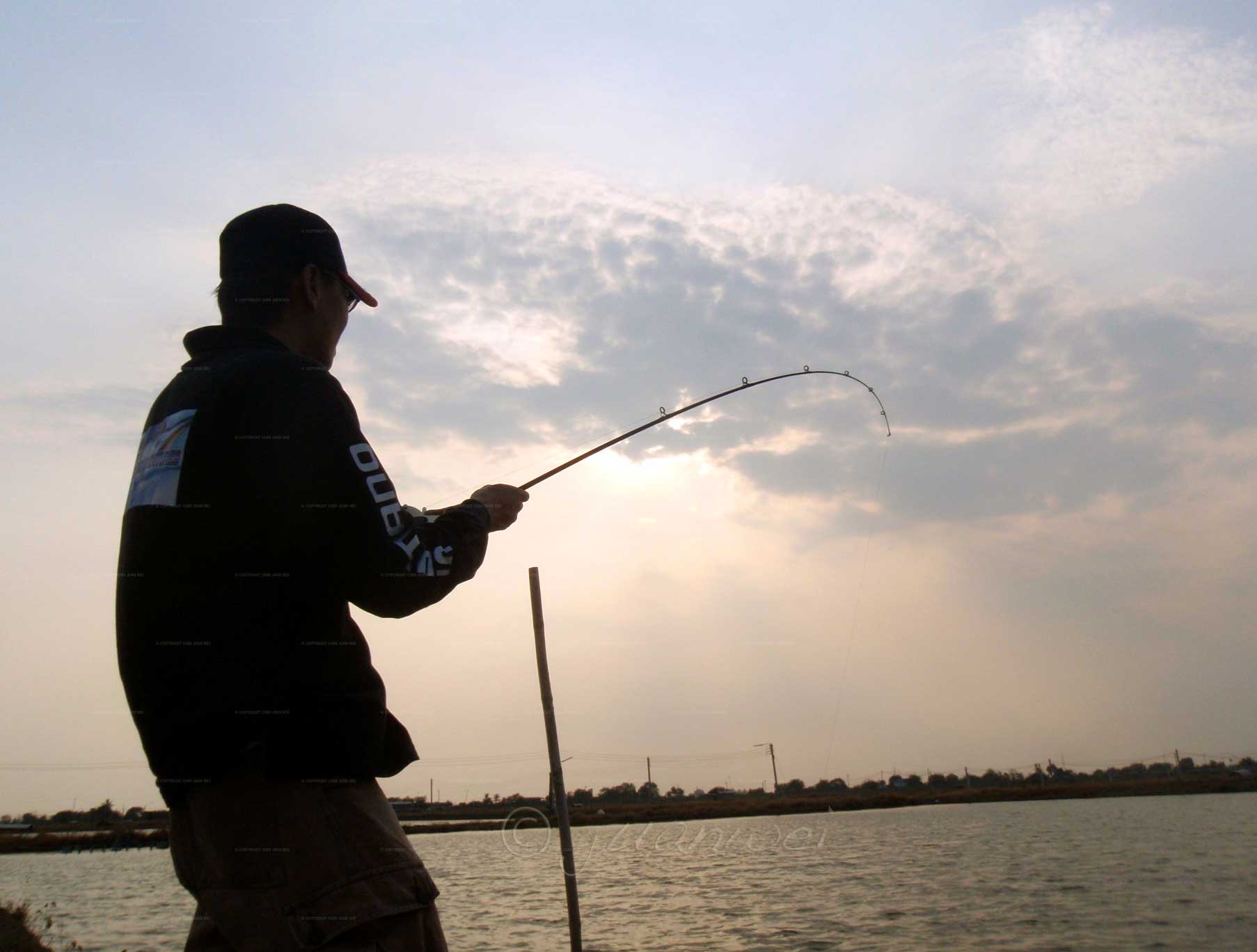 While not all are made of wrinkle-free material (though I normally look for that as ironing consume such high amount of electricity… plus my other half hates ironing), they normally come with quick-dry materials. This is very handy as our sweat will dry off quickly not to mention when we get drenched in the rain or have to get into the waters. The Exofficio shirt I have will dry completely in less than an hour, in the shade. It takes only 10 minutes or less from being completely wet to totally dry under the sun.
While we're on the subject of the sun, most of us cannot ignore the fact that the sun or rather the UV rays are not what they used to be. Especially those of us fishing in the tropics where the sun hits the hardest.
Application of sun block creams are the most common steps taken for protection. But admit it, we forget once in a while. Even when we don't we do not apply the cream throughout our body. Normal cloths are no barrier to the harmful UV rays of the sun. The only thing a pair of long sleeve shirt and pants are good for is perhaps stopping us from getting a bad tan. This is why modern outdoor clothing also boasts UV ray protection features.
Some other cool features that are useful includes triple-fold collar for extended sun protection, multiple air vents for when the breeze blows and that little air-cond sensation, rolled-up sleeve tabs that keeps the sleeves rolled-up even with vigorous casting and movements, rod holder, etc.
Generally I now only insists on wearing these when out fishing as they feel so very comfortable. They're a little expensive but get them when they are on offer/sale and the price are just like any normal good clothing. They are also worth the money as they are so well made and lasts.
I also wear them to work when on outdoor assignments such as photo shoots or recce. They're perfect.
And finally, you look good too in the photo holding your catch of a lifetime!
Columbia Titanium
Columbia Sportswear is perhaps the company that invented specialized outdoor wear.
ExOfficio Air Strip™ Lite