See the white speck on the bottom right? That's a boat. And it's surrounded by large numbers of beautiful, huge whale sharks!
This normally solitary fish is pictured here numbering over 400 fish in one area alone! What a exhilarating moment it must have been. I have only seen Whale Sharks swim past my boat while fishing twice in more than two decades and it was just incredible.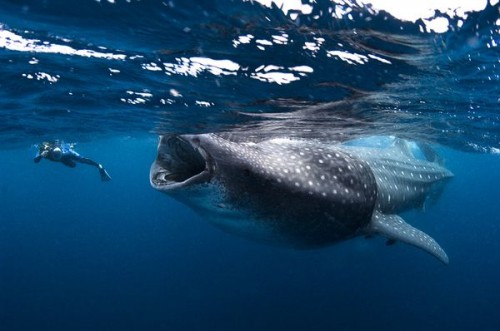 Big is Beautiful
The biggest fish in the ocean is also very beautiful.
Check out these National Geographic pages for more breathtaking photos.