In January 2021 we have added the following:
Giant Trevally hats
Sailfish on Fly eco-friendly shirt
Camouflage performance shirt
---
Recently added: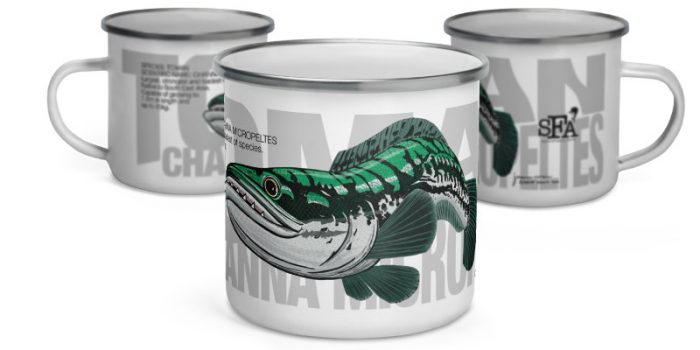 Fulfilment and shipping time update
Fulfilment and shipping times have continued to improve although some delays are still possible.
As some may already know, most of our items are made to order.
Many of our products are also made internationally specifically in the EU and USA. Recently we've started working with fulfilment partners in Australia for certain products. This should speed up order fulfilment and delivery to our Australian customers.
Sustainability and Responsibility at Sport Fishing Asia – Find out the benefits of Made To Order
Part of the reasons for using suppliers from the above mentioned countries are because I wanted to provide better and high quality products. The downside is that shipping to some locations, such as Malaysia, can be slow (at the moment).
I continue to source and test products supplied in Malaysia that can meet my requirements.
Do note that you save on the shipping fee if you buy multiple items in the shop e.g. two sets of stickers instead of one, or two t-shirts instead of one.
Update to fish art stickers: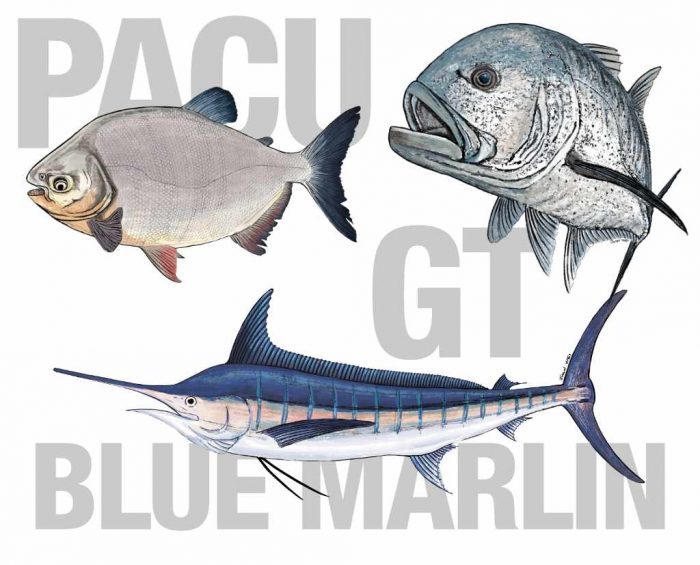 Here is where we update what's new in the shop where you can find exclusive fish art merchandise and other swags.
THANK YOU to all of you that has purchased our merchandise. 2020 have been a severely difficult year for our guiding and charter business and we're grateful for your support.
You can stay posted by signing up for our free newsletter so you won't miss out. Some items will be produced in limited quantity and for a limited time only.
Get our free newsletter
Processing…
Success! You're on the list.
Whoops! There was an error and we couldn't process your subscription. Please reload the page and try again.
More Places To Shop!
Become a Dealer
We're looking for more dealers for our fish stickers, mugs, fishing apparels – if you're interested please send JW a message.
Some items will only appear in one shop and not the other.
I started our merchandise shops this year (2020) and is still learning and making adjustments.
We are also learning how to best price our items and the shipping costs involved. Some items are produced locally in Malaysia and in-stock for example certain decals, mugs and t-shirts – while many others are made in countries like in the US, Europe, Australia, Japan, etc.
You may also request for a certain drawing of your favourite fish/lure/fly (nearly anything) on a certain item that you may fancy and it could be made to order, no minimum! Imagine that, your own customised design.
Get in touch with Juan Wei and let him know what you like.
Currently all items have exclusively created in-house artworks and are not generic art lifted or bought from elsewhere.
You can follow JW's creative process where he most often share in his Instagram account.

Frequently Asked Questions (FAQ)
What is the cost of international shipping?
Shipping cost varies depending on item purchased. A shirt as an example costs $6 for shipping. You can see the shipping cost before checkout in the Cart page.