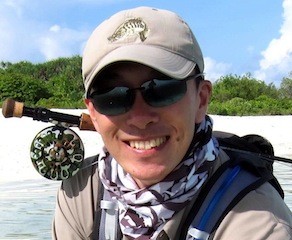 As part of the lead-up to the International Fly-Fishing Festival 2012, we will present celebrity guests that will feature during the 2-day event.
Wirianto Ng is the first Indonesian who has successfully completed the Federation of Fly Fishers (FFF) Casting Instructor Certification Program and awarded the FFF Certified Fly Casting Instructor.
He started fly fishing and fly tying endeavour in late 2007 and his favourite waters include stream, river, lake, brackish and saltwater.
He enjoys fly tying as much as fly casting. Wirianto takes his fly tying passion to higher level which consists of both realistic art flies and fishable realistic flies. Insect is one of his favourite patterns.