I'm constantly keeping an eye on the rugged cameras being offered out there in the market. That's because I get depressed every time I look at the image quality from my Olympus mju 1030SW. Getting depressed often is no good for the health. And who doesn't like the cool, rugged (and sometimes funky looking) G-Shock wrist watches that Casio introduced way back in the 80s?
Well… this is not really the G-Shock camera but hey, it's from Casio. The EXILIM EX-G1 mark's Casio's foray into the ever crowding rugged weather-proof pocket digital camera market.
Here's a quickie on how it rolls…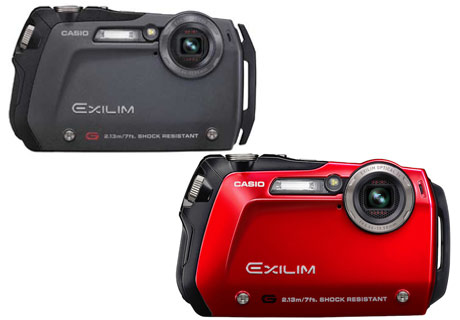 12.1 Effective Megapixel
Lens 38 mm – 114 mm
Optical Zoom 3X
Waterproof up to 3 m / 10 ft
Dustproof
Freezeproof -10ºC / 14ºF
Shock resistant 2.13 m / 7ft drop
Need to know more? Go here.