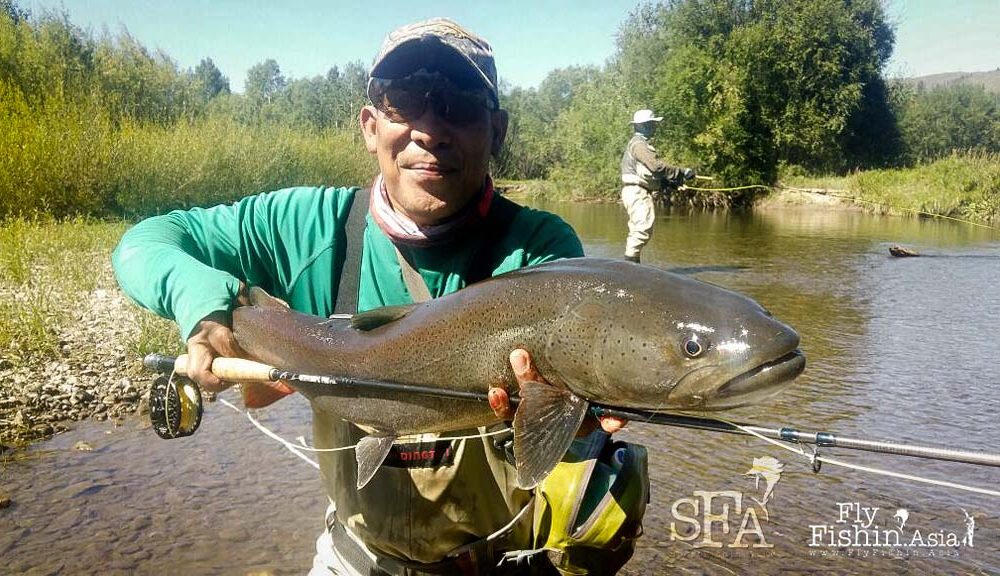 Mongolia Fishing 2017 Available Trips
12-23 June 2017 (one slot available)
10-21 Sept 2017
We have 1 slot available for 12-23 June 2017 trip.
Price
1-3 people USD2890.00 per person
4-6 people USD2600.00 per person
Includes:
• Meals and non-alcoholic beverages
• First and final night stay in Ulaanbaatar
• All land transfers/transportation in Mongolia
• Fishing guide
• Fishing permits
Excluding flights
Sample itinerary:
Day 1 – Arrival Ulaanbaatar hotel check in and stay 1 night
Day 2 – Morning after breakfast drive to northern region bordering Russia stay overnight in Ger camp
Day 3 – Arrive at River A and fishing. Overnight at cabin
Day 4-7 – Fishing at River A
Day 8 – After breakfast drive to River B and fishing after lunch overnight at Ger camp
Day 9 – Fishing River B
Day 10 – Travel back to Ulaanbaatar – overnight in hotel and farewell dinner
Day 11 – Flight home
Book your spot now. Grab this opportunity to experience what spectacular Mongolia is about, please contact us here.